Song of the uh week and or day

Stolen pfp I just edited a little bit of it and yes I know its trash
Bit about me
I'm Akima- Ecchi connoisseur
I'm under the age of 21 and over the age of 14
I'm aware my profile is sloppy
Personality?- INTP-A
I am half Japanese so Im like a half weeb...right?
Bday: August 17th
I speak English and am learning German and ASL
Student-Athlete-Gamer...man I got it rough
"You're the dream I never wanna wake up from."
Interest
I happen to be a history nerd that plays baseball and watches anime(eh) :DD
I also like music (Lots of music *link at bottom)
I like alot of things like games(strat games), star wars, baseball, osu, gmod (yes you lose brain cells there), history(CE), and thighs, feet, all the good stuff.
Other things
Steam- https://steamcommunity.com/id/ZeAkima/
Discord- AkimaBot ヾ('ω' )#2963
Music tracking
Animu
1st animu: AoT
Fav animu: Charlotte or Kimi no na wa (imo both are fucking great so its tough)
Least fav animu: Dont have one but there is alot of shit out there so stay frosty
Gamble ~Yumeko is on the badge (priority)
Beginner Challenge
Ghibli Challenge
Sport Challenge
Hentai Challenge
Rating system like thingy
I'll end up making a real one or asking someone for one sometime in the future
10- OWO
9 and 8- Sehr gut
7- Goodish
6- Probably bad but there is something I like about it
5- :c
4-0- Nein danke
Mangos
1st mango: Terraformars books 1-3 back in like 7th grade (havent followed up on it since)
Fav mango: TBD
Least fav mango: TBD
Note~ If your profile isn't updating then update it manually. Go to settings --> lists --> update stats
uwu
Badges or something like that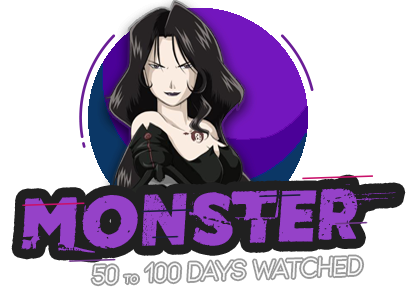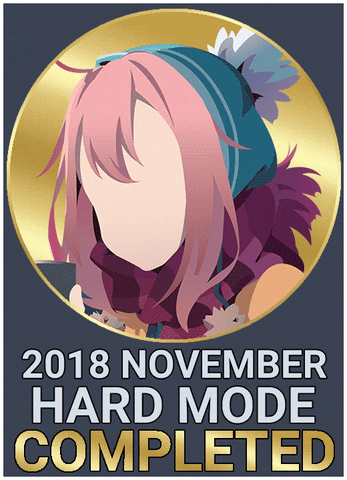 Day thingys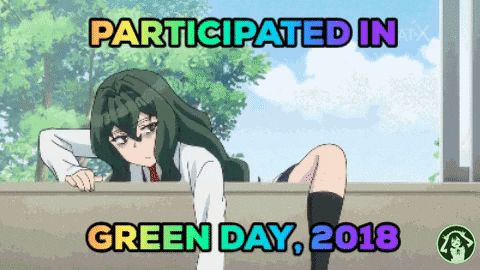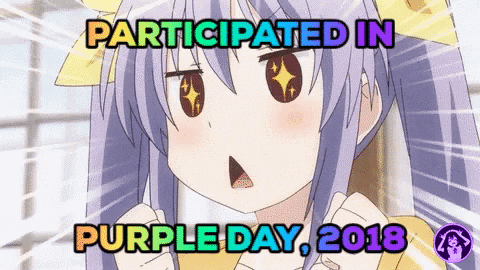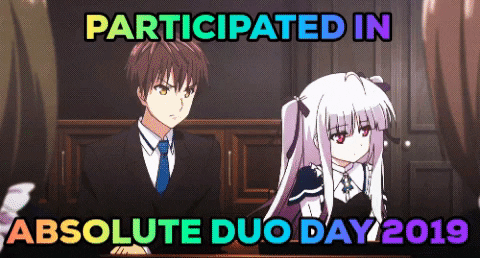 Activity History
Tue Sep 25 2018 Amount: 1
Sun Sep 30 2018 Amount: 12
Mon Oct 01 2018 Amount: 1
Tue Oct 02 2018 Amount: 3
Wed Oct 03 2018 Amount: 1
Thu Oct 04 2018 Amount: 2
Fri Oct 05 2018 Amount: 1
Sat Oct 06 2018 Amount: 2
Sun Oct 07 2018 Amount: 2
Mon Oct 08 2018 Amount: 9
Tue Oct 09 2018 Amount: 2
Wed Oct 10 2018 Amount: 5
Thu Oct 11 2018 Amount: 2
Fri Oct 12 2018 Amount: 3
Sat Oct 13 2018 Amount: 6
Sun Oct 14 2018 Amount: 9
Mon Oct 15 2018 Amount: 3
Tue Oct 16 2018 Amount: 5
Wed Oct 17 2018 Amount: 4
Thu Oct 18 2018 Amount: 4
Fri Oct 19 2018 Amount: 4
Sat Oct 20 2018 Amount: 3
Sun Oct 21 2018 Amount: 6
Mon Oct 22 2018 Amount: 3
Wed Oct 24 2018 Amount: 3
Fri Oct 26 2018 Amount: 3
Sat Oct 27 2018 Amount: 3
Sun Oct 28 2018 Amount: 5
Mon Oct 29 2018 Amount: 6
Tue Oct 30 2018 Amount: 2
Wed Oct 31 2018 Amount: 3
Thu Nov 01 2018 Amount: 1
Sat Nov 03 2018 Amount: 2
Sun Nov 04 2018 Amount: 1
Mon Nov 05 2018 Amount: 1
Tue Nov 06 2018 Amount: 1
Wed Nov 07 2018 Amount: 3
Fri Nov 09 2018 Amount: 1
Sat Nov 10 2018 Amount: 4
Sun Nov 11 2018 Amount: 6
Mon Nov 12 2018 Amount: 8
Tue Nov 13 2018 Amount: 3
Wed Nov 14 2018 Amount: 8
Thu Nov 15 2018 Amount: 4
Fri Nov 16 2018 Amount: 15
Sat Nov 17 2018 Amount: 5
Sun Nov 18 2018 Amount: 3
Mon Nov 19 2018 Amount: 7
Tue Nov 20 2018 Amount: 7
Wed Nov 21 2018 Amount: 3
Thu Nov 22 2018 Amount: 3
Fri Nov 23 2018 Amount: 4
Sat Nov 24 2018 Amount: 2
Sun Nov 25 2018 Amount: 9
Mon Nov 26 2018 Amount: 1
Wed Nov 28 2018 Amount: 2
Thu Nov 29 2018 Amount: 3
Fri Nov 30 2018 Amount: 1
Sat Dec 01 2018 Amount: 7
Sun Dec 02 2018 Amount: 8
Mon Dec 03 2018 Amount: 4
Tue Dec 04 2018 Amount: 2
Wed Dec 05 2018 Amount: 5
Thu Dec 06 2018 Amount: 2
Fri Dec 07 2018 Amount: 4
Sat Dec 08 2018 Amount: 6
Sun Dec 09 2018 Amount: 3
Mon Dec 10 2018 Amount: 8
Tue Dec 11 2018 Amount: 8
Wed Dec 12 2018 Amount: 3
Thu Dec 13 2018 Amount: 5
Fri Dec 14 2018 Amount: 12
Sat Dec 15 2018 Amount: 7
Sun Dec 16 2018 Amount: 20
Mon Dec 17 2018 Amount: 7
Tue Dec 18 2018 Amount: 3
Wed Dec 19 2018 Amount: 5
Thu Dec 20 2018 Amount: 3
Fri Dec 21 2018 Amount: 1
Sat Dec 22 2018 Amount: 9
Sun Dec 23 2018 Amount: 5
Mon Dec 24 2018 Amount: 12
Tue Dec 25 2018 Amount: 13
Wed Dec 26 2018 Amount: 12
Thu Dec 27 2018 Amount: 34
Fri Dec 28 2018 Amount: 5
Sat Dec 29 2018 Amount: 25
Sun Dec 30 2018 Amount: 9
Mon Dec 31 2018 Amount: 15
Tue Jan 01 2019 Amount: 7
Wed Jan 02 2019 Amount: 10
Thu Jan 03 2019 Amount: 11
Fri Jan 04 2019 Amount: 2
Sat Jan 05 2019 Amount: 4
Sun Jan 06 2019 Amount: 3
Mon Jan 07 2019 Amount: 3
Tue Jan 08 2019 Amount: 2
Wed Jan 09 2019 Amount: 1
Thu Jan 10 2019 Amount: 4
Fri Jan 11 2019 Amount: 3
Sat Jan 12 2019 Amount: 3
Sun Jan 13 2019 Amount: 7
Mon Jan 14 2019 Amount: 1
Tue Jan 15 2019 Amount: 3
Wed Jan 16 2019 Amount: 2
Thu Jan 17 2019 Amount: 1
Fri Jan 18 2019 Amount: 3
Sat Jan 19 2019 Amount: 2
Sun Jan 20 2019 Amount: 1
Mon Jan 21 2019 Amount: 3
Tue Jan 22 2019 Amount: 1