Welcome To My Profile
私のプロフィールへようこそ
『Male | 14 | Australian | INFP-A』
[Declan]
Full Anime List
3 Cats, 2 Male 1 Female

AnimePlanet
Adox#0705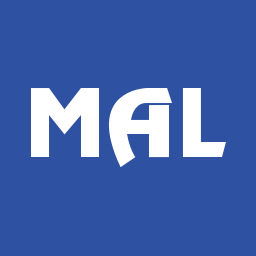 My Anime List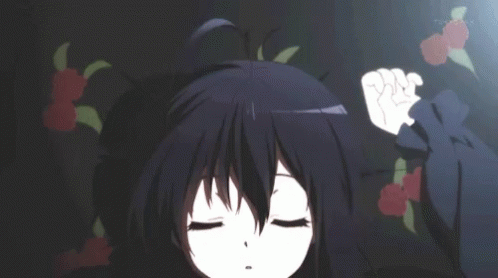 Anime of The Season
1.Kimetsu no Yaiba
2.Kenja no Mago
3.Attack on Titan 3 Part 2
4.Fruits Basket 2019
5.One Punch Man 2
In my opinion this season is pretty weak and i only anime i really want to watch is Kimetsu no Yaiba / Kenja no Mago and Attack on Titan 3 Part 2
Abilities!
Slayer of Twelve:
This ability allows me to watch a twelve episode anime in 6 hours!
Assassination:
This ability grants the power to thrill every fibre of my soul whenever a over powered character joins a battle for the first time!
GOD SPEED:
This is my ultimate ability, It grants me the power of my lord and saviour Killua Zoldyck when ever he is mentioned!

Milestone Achievement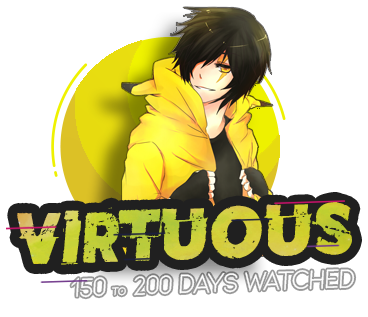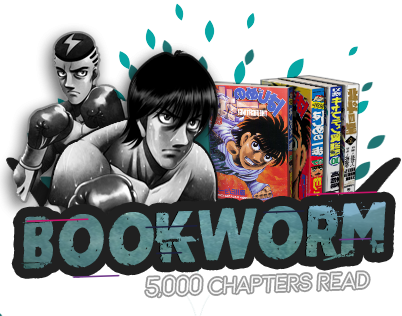 Credit to @logia for making this amazing Badge
My Anime History:
1st Vampire knight (2014)
5th Toradora (2017)
10th Absolute duo (2017)
50th Fullmetal Alchemist: Brotherhood (2017)
100th Kuroko no Basket (August 2nd 2018)
125th Kyoukai no Kanata (November 4th 2018)
150th Saiki Kusuo no Ψ-nan 2 ( January 4th 2019)
175th Cells At Work (January 25th 2019)
200th Ibara no Oh (Febuary 28th 2019)
250th Running With The Wind(March 27th 2019)
300th Owari no Seraph: Owaranai Seraph Nagoya Kessen-hen (May 31st 2019)
400...
AWC
Badges:
Days Challenge Badges:

Monthly Challenge Badges:

Genre Challenge:

Special:

Progression:
In Progress: June 2019
In Progress: Spring 2019
In Progress: Beginner's Challenge
In Progress: Classic Challenge 2018
In Progress: Action Challenge
Completed Challenges:
January 2019/ Febuary 2019 / March 2019 / Winter 2019 / April 2019 / Romance Challenge Easy and May 2019
Favourites
Best Boy: Killua Zoldyck
Best Girl: Taiga Aisaka
Favourite Anime Character: Killua Zoldyck
Favourite Anime: Toradora!
Favourite Anime Movie: Koe no Katachi
Favourite Manga: Berserk
Favourite Ongoing Series: JoJo's Bizarre Adventure
Favourite Genre: Psychological Horror / Action
Favourite Opening Theme: I Cant Choose Just One
Favourite Ending Theme: Shinsekai Yori Ending 1
Favourite Studio: A1 Pictures
Favourite Voice Actor: Kana Hanazawa
Favourite Thing: Just Click To Find Out

Game ID/ Profiles
Nintendo Switch :
6504 8963 6596
Love Live School Idol Festival :
109177940
BangDream :
2420501
Sword Art Online Memory Defrag :
876288271134
Lord of Tempest :
X9U79KWBPN
Pokemon Go :
1902 3526 2862
Clash of Clans :
8OP9R2OGY
Facts about me:
Birthday: October 6th 2004
I used to be a ISFP-A
I have been watching anime since mid 2016
Im 171cm tall which is 5;6 feet
Everything on my profile is ordered
I have severe depression (i am on meds for it so dont worry)
Favourite colour is Purple
Favourite animal is a Wolf or a Monkey
Favourite season is Winter
Best Studio Madhouse
Favourite game right now is Apex Legends
I would like to know more about you guys
Pansexual for anime characters
Favourite pokemon is infernape
Rating System
I Rate Off of Story, Characters, Visuals, Enjoyment, Music and Genre Specific Stuff
9.5 - 10: A Masterpiece, I Need More of It and If You Ask Me What To Watch I Will Most Likely Say One of These Anime
9 - 9.4: Great, This Anime Is One of The Best There Is And Can Talk For Literally Hours About It
8 - 8.9: Very Good, Everything About This Anime Is At The Very Least Good
7 - 7.9: Good, This a Good Show With a Good Plot And Can Talk For Ages About It
6 - 6.9: Fine/Alright, Not Quite Good Its Just Well Alright lol
5 - 5.9: Average, Dont Really Have Any Feelings Towards This Anime Its Not Good Its Not Bad
4 - 4.9: Bad, Its Bad Nothing More Nothing Less
3 - 3.9: Verry Bad, Why Did I Watch This Again
2 - 2.9: Terrible, Why Did People Put In The Effort To Make This Trash
1 - 1.9: yid3ryuvfy8r3hfoi42huf, Why Does This Even Exist
Anime Of The Years
1986 Laputa
1995 Shin Seiki Evangelion
1997 Berserk
1998 Initial D First Stage
1999 Initial D Second Stage
2000 Hajime no Ippo
2002 Naruto
2003 Astro Boy
2004 Initial D Fourth Stage
2006 Code Geass
2007 Gurren Lagann
2008 Toradora
2009 Hajime no Ippo New Challenger
2010 Bakuman
2011 Hunter X Hunter
2012 Gintama Enchousen
2013 Attack on Titan
2014 No Game No Life
2015 One Punch Man
2016 JoJo's Bizarre Adventure Part 4
2017 Gintama Season 5
2018 Bunny Girl Senpai
2019 so far is The Promised Neverland

Visitors!
Thank You for taking the time out of your day to look at my profile!
I made my mum a Anilist and it is called @MotherOfAdox
And dont forget to subscribe to Pewdiepie
Last Updated 2nd June 2019