Welcome to my Profile!
24 | Male | PSN: badgerryan15 | USA | Discord: badgerryan15#2717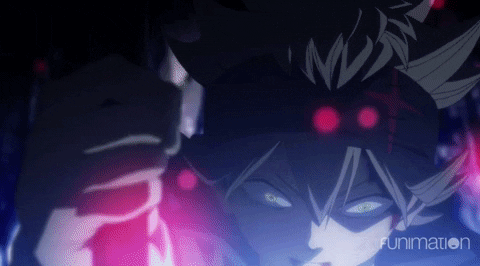 Started Count 1/22/18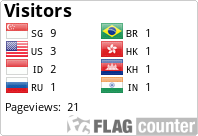 About Me
Hey Everyone! My name is Ryan. I started watching anime a little after completing Persona 5 in April 2017, so not long. I've watched a lot since 2017, huh? Is that sad or good? I don't know, hehe. Anyway I love drawing, gaming and obviously watching anime. I'm really into sports especially basketball, baseball, and football. I actually played all three at some time or another at school or for an organization. Football is definitely the sport I love most. The Green Bay Packers and the Wisconsin Badgers (college) are my my teams. (I don't do multiple teams) If you ever wanna talk or if you wanna recommend me something message me anytime.
How I Rate
I rate mostly on enjoyment and quality of the anime. i.e art, soundtrack, voice acting, story and script.
100-Masterpiece
90-Incredible
80-Great
70-Good
60-Okay
50-Average
40-Bad
30-Terrible
0-20-Abysmal
Milestones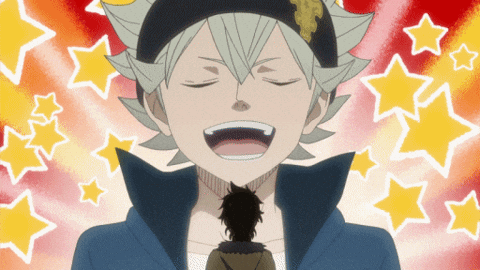 Now, I'm gonna be honest here, I don't 100% know what they are, but I'm pretty positive
"Completed"
1st Anime- Death Note
2nd Anime- Claymore
3rd Anime- Code Geass
4th Anime- The Future Diary
5th Anime- Clannad
10th Anime- Kill La Kill
15th Anime- Spice and Wolf
50th Anime- Hunter X Hunter (2011)
100th Anime- Charlotte
150th Anime- Beyond the Boundary
200th Anime-Monster Mesume
Anime of the Year 2010-Current
2010-Maid-Sama
2011-Hunter X Hunter
2012-Sakurasou no Pet na Kanojo
2013-A Lull in the Sea
2014-Parasyte
2015-One Punch Man
2016-Erased
2017-Tsukigakirei
2018-Violet Evergarden

My Favorite Games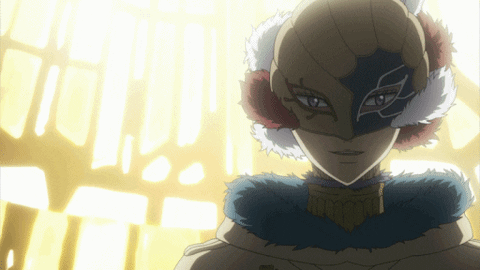 "In Order"
The Last of Us
Persona 4
Persona 5
Fallout 3
Catherine
Souls Series/Bloodborne
God of War (2018)
Uncharted Series
Red Dead Redemption 2
BioShock Infinite
Activity History
Sun Aug 19 2018 Amount: 7
Mon Aug 20 2018 Amount: 4
Tue Aug 21 2018 Amount: 8
Wed Aug 22 2018 Amount: 4
Thu Aug 23 2018 Amount: 4
Fri Aug 24 2018 Amount: 9
Sat Aug 25 2018 Amount: 8
Sun Aug 26 2018 Amount: 21
Mon Aug 27 2018 Amount: 5
Tue Aug 28 2018 Amount: 6
Wed Aug 29 2018 Amount: 13
Thu Aug 30 2018 Amount: 2
Fri Aug 31 2018 Amount: 10
Sat Sep 01 2018 Amount: 7
Sun Sep 02 2018 Amount: 11
Mon Sep 03 2018 Amount: 10
Tue Sep 04 2018 Amount: 4
Wed Sep 05 2018 Amount: 4
Thu Sep 06 2018 Amount: 7
Fri Sep 07 2018 Amount: 8
Sat Sep 08 2018 Amount: 6
Sun Sep 09 2018 Amount: 6
Tue Sep 11 2018 Amount: 3
Wed Sep 12 2018 Amount: 3
Thu Sep 13 2018 Amount: 3
Fri Sep 14 2018 Amount: 4
Sat Sep 15 2018 Amount: 4
Sun Sep 16 2018 Amount: 6
Mon Sep 17 2018 Amount: 7
Tue Sep 18 2018 Amount: 5
Wed Sep 19 2018 Amount: 1
Thu Sep 20 2018 Amount: 3
Fri Sep 21 2018 Amount: 4
Sat Sep 22 2018 Amount: 5
Sun Sep 23 2018 Amount: 12
Mon Sep 24 2018 Amount: 8
Tue Sep 25 2018 Amount: 3
Wed Sep 26 2018 Amount: 4
Thu Sep 27 2018 Amount: 3
Fri Sep 28 2018 Amount: 2
Sat Sep 29 2018 Amount: 9
Sun Sep 30 2018 Amount: 9
Mon Oct 01 2018 Amount: 4
Tue Oct 02 2018 Amount: 10
Wed Oct 03 2018 Amount: 10
Thu Oct 04 2018 Amount: 5
Fri Oct 05 2018 Amount: 11
Sat Oct 06 2018 Amount: 6
Sun Oct 07 2018 Amount: 12
Mon Oct 08 2018 Amount: 4
Tue Oct 09 2018 Amount: 11
Wed Oct 10 2018 Amount: 7
Thu Oct 11 2018 Amount: 9
Fri Oct 12 2018 Amount: 7
Sat Oct 13 2018 Amount: 6
Sun Oct 14 2018 Amount: 7
Mon Oct 15 2018 Amount: 9
Tue Oct 16 2018 Amount: 3
Wed Oct 17 2018 Amount: 5
Thu Oct 18 2018 Amount: 3
Fri Oct 19 2018 Amount: 11
Sat Oct 20 2018 Amount: 5
Sun Oct 21 2018 Amount: 4
Mon Oct 22 2018 Amount: 10
Tue Oct 23 2018 Amount: 4
Wed Oct 24 2018 Amount: 6
Thu Oct 25 2018 Amount: 8
Fri Oct 26 2018 Amount: 5
Sat Oct 27 2018 Amount: 6
Sun Oct 28 2018 Amount: 6
Mon Oct 29 2018 Amount: 8
Tue Oct 30 2018 Amount: 7
Wed Oct 31 2018 Amount: 5
Thu Nov 01 2018 Amount: 6
Fri Nov 02 2018 Amount: 6
Sat Nov 03 2018 Amount: 6
Sun Nov 04 2018 Amount: 7
Mon Nov 05 2018 Amount: 1
Tue Nov 06 2018 Amount: 7
Wed Nov 07 2018 Amount: 4
Thu Nov 08 2018 Amount: 11
Fri Nov 09 2018 Amount: 4
Sat Nov 10 2018 Amount: 5
Sun Nov 11 2018 Amount: 9
Mon Nov 12 2018 Amount: 7
Tue Nov 13 2018 Amount: 3
Wed Nov 14 2018 Amount: 6
Thu Nov 15 2018 Amount: 5
Fri Nov 16 2018 Amount: 6
Sat Nov 17 2018 Amount: 8
Sun Nov 18 2018 Amount: 10
Mon Nov 19 2018 Amount: 9
Tue Nov 20 2018 Amount: 14
Wed Nov 21 2018 Amount: 8
Thu Nov 22 2018 Amount: 9
Fri Nov 23 2018 Amount: 9
Sat Nov 24 2018 Amount: 11
Sun Nov 25 2018 Amount: 11
Mon Nov 26 2018 Amount: 17
Tue Nov 27 2018 Amount: 5
Wed Nov 28 2018 Amount: 8
Thu Nov 29 2018 Amount: 9
Fri Nov 30 2018 Amount: 4
Sat Dec 01 2018 Amount: 7
Sun Dec 02 2018 Amount: 8
Mon Dec 03 2018 Amount: 12
Tue Dec 04 2018 Amount: 7
Wed Dec 05 2018 Amount: 10
Thu Dec 06 2018 Amount: 5
Fri Dec 07 2018 Amount: 6
Sat Dec 08 2018 Amount: 7
Sun Dec 09 2018 Amount: 12
Mon Dec 10 2018 Amount: 6
Tue Dec 11 2018 Amount: 7
Wed Dec 12 2018 Amount: 5
Thu Dec 13 2018 Amount: 6
Fri Dec 14 2018 Amount: 6
Sat Dec 15 2018 Amount: 6
Sun Dec 16 2018 Amount: 9
Mon Dec 17 2018 Amount: 4
Tue Dec 18 2018 Amount: 3
Wed Dec 19 2018 Amount: 13
Thu Dec 20 2018 Amount: 11
Fri Dec 21 2018 Amount: 6
Sat Dec 22 2018 Amount: 22
Sun Dec 23 2018 Amount: 17
Mon Dec 24 2018 Amount: 11
Tue Dec 25 2018 Amount: 12
Wed Dec 26 2018 Amount: 7
Thu Dec 27 2018 Amount: 9
Fri Dec 28 2018 Amount: 12
Sat Dec 29 2018 Amount: 16
Sun Dec 30 2018 Amount: 12
Mon Dec 31 2018 Amount: 5
Tue Jan 01 2019 Amount: 3
Wed Jan 02 2019 Amount: 7
Thu Jan 03 2019 Amount: 3
Fri Jan 04 2019 Amount: 12
Sat Jan 05 2019 Amount: 18
Sun Jan 06 2019 Amount: 19
Mon Jan 07 2019 Amount: 17
Tue Jan 08 2019 Amount: 7
Wed Jan 09 2019 Amount: 14
Thu Jan 10 2019 Amount: 6
Fri Jan 11 2019 Amount: 11
Sat Jan 12 2019 Amount: 21
Sun Jan 13 2019 Amount: 32
Mon Jan 14 2019 Amount: 8
Tue Jan 15 2019 Amount: 6
Wed Jan 16 2019 Amount: 11
Thu Jan 17 2019 Amount: 9
Fri Jan 18 2019 Amount: 6
Sat Jan 19 2019 Amount: 11
Sun Jan 20 2019 Amount: 10
Mon Jan 21 2019 Amount: 8
Tue Jan 22 2019 Amount: 3
Wed Jan 23 2019 Amount: 5
Thu Jan 24 2019 Amount: 7
Fri Jan 25 2019 Amount: 8
Sat Jan 26 2019 Amount: 4
Sun Jan 27 2019 Amount: 8
Mon Jan 28 2019 Amount: 7
Tue Jan 29 2019 Amount: 3
Wed Jan 30 2019 Amount: 4
Thu Jan 31 2019 Amount: 3
Fri Feb 01 2019 Amount: 7
Sat Feb 02 2019 Amount: 4
Sun Feb 03 2019 Amount: 2
Mon Feb 04 2019 Amount: 13
Tue Feb 05 2019 Amount: 4
Wed Feb 06 2019 Amount: 3
Thu Feb 07 2019 Amount: 4
Fri Feb 08 2019 Amount: 2
Sat Feb 09 2019 Amount: 5
Sun Feb 10 2019 Amount: 9
Mon Feb 11 2019 Amount: 5
Tue Feb 12 2019 Amount: 4
Wed Feb 13 2019 Amount: 2
Thu Feb 14 2019 Amount: 4
Fri Feb 15 2019 Amount: 6
Sat Feb 16 2019 Amount: 2
Sun Feb 17 2019 Amount: 7