Steam |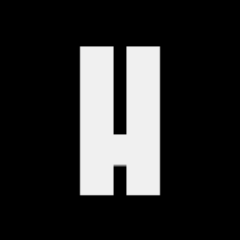 HLTB |
Movies |
Books
Currently Playing: Tales of Berseria | Celeste | Sonic Mania
Listening to: Miss May I | Halestorm
Current Challenge Posts:

2018 Classic Challenge | Spring 2019 | July 2019 | Summer 2019 | June 2019 | Intermediate | Gambler's | Mecha | Fantasy | Romance | Horror | Action | Mystery | Adventure| Sci-Fi | Psychological / Thriller | Mahou Shoujou | Studio Ghibli | AWC: Studio Ghibli | Satoshi Kon | Monogatari | Chinese Zodiac | Rainbow | Supernatural | Drama | Music | Sports | Manga: Beginner's


Started out watching anime at the age of 3 with Sailor Moon. Big O was when I realized that there was a difference between anime and other cartoons when Adult Swim first aired. Then I unintentionally took a 6 year hiatus after watching Naruto. I found my way back only after watching Danganronpa, .Hack//Sign, and Panty & Stocking with Garterbelt. The absurdist humor, examinations of the mundane, the clash of ideals, the existential crisis...IT FEELS GREAT TO BE BACK!
Can you guess what my favorite studio is?
Favorite Openings
99 by MOB CHOIR from Mob Pshyco 100


Yasashisa no Riyuu by ChouCho from Hyouka

Favorite Endings
Ref:rain by Aimer from After the Rain

Favorites Games:
1. Banjo-Kazooie/Supermario 64 (I know but I can't choose between them)



2. Persona 3



3. Metal Gear Solid 3: Snake Eater



4. Journey



5. Bloodborne

I'm an even bigger gamer but we'll leave it at that for now.
INFP-A
Western Zodiac: Leo

Chinese Zodiac: Pig
Dandere but may appear as Kuudere