Proud alumnus of the AWC Staff!

Need a Recommendation?
Anime
Manga

Genre Challenges:
Action
Adventure
Comedy
Drama
Ecchi
Fantasy
Horror
Magical Girl
Mecha
Music
Mystery
Psych/Thriller
Romance
Sci-Fi
Slice of Life
Supernatural

Language can express the world in all its entirety. Perhaps a picture is worth a thousand words, but a thousand words can still describe the scene that one sees before him, ten thousand words can subvert the coming of dusk, and a hundred thousand words can reshape the fabric of the world.

The Poet, 1934: Street Episode Alice in Jails, Baccano!

Badges:
Monthly Challenges:
2018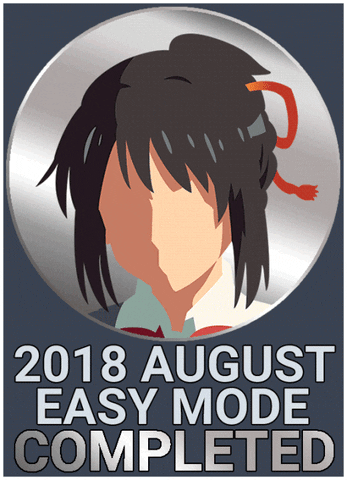 2019
2020
Genre Challenges:

Other Challenges:


Completed Challenges:

AWC August 2018 Challenge
AWC September 2018 Challenge
AWC October 2018 Challenge
AWC November 2018 Challenge
AWC December 2018 Challenge
AWC January 2019 Challenge
AWC February 2019 Challenge
AWC March 2019 Challenge
AWC Community Raffle #1
AWC April 2019 Challenge
AWC May 2019 Challenge
AWC June 2019 Challenge
AWC July 2019 Challenge
AWC Badge Battle #1: Team Senko
AWC August 2019 Challenge
AWC Beginner Challenge
AWC September 2019 Challenge
AWC October 2019 Challenge
AWC November 2019 Challenge
AWC Badge Battle #2: Team Chise
AWC December 2019 Challenge
AWC January 2020 Challenge