---
You're welcome!
Vitor | 15 Years | Male | Brazil | Discord: HikiArtz#0092

Hello, I started watching anime in Mar 24, 2017 (I think).
My favorite genres are: Romance, Drama, Comedy, Adventure, Fantasy and Action.
If you want to recommend me some anime or conversation, feel free. Just to warn my English is not good.
Hobby: Anime, Games, Music, Series, Movies.
My nick IkkiArtz I inspired on Ikki Kurogane of the anime Rakudai Kishi no Cavalry.
I recommend: Recommend

About my rating System:

10 | Excellent | Animes that thrilled me, made me reflect or who passed an good message.

8 - 9 | Great | I had a bigger experience than the other anime or it made me very excited, certainly something I really enjoyed in this anime.

7 - 6 | Good | I certainly had a good experience.

5 | OK | It was not one of my best experiences, but it was not one of the worst.

4 - 1 | Bad | I did not like.
---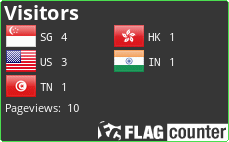 Thanks for the visit! See you!

---