/kor·ak·is/ m • 30s • kiwi ☾ Curious—Neutral—Dozenalist
I've been watching anime here and there for a long time, but only started getting more into it in early 2018. Feel free to ask me anything. Not an anime noob any more but not an elitist yet either. My anime opinions are somewhat reliable, my manga opinions are really not.
Prior fandoms: fantasy/sci-fi novels, esp. Malazan • Star Wars EU • PC gaming, esp. RTS games, StarCraft, and Battlefield 3.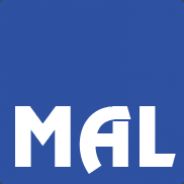 Korakys#8139
---
Tools: LiveChart • compat • markdown • unicodifier • trace • nao • submissions • dashboard • fav hunter • MWL • n • t • nug
Things to write: How to AniList (Basic | Advanced) • My Anime Journey • Patlabor • Userstyles • Monogatari Neophytes Guide
How to link w/o new tab: <a href="https://anilist.co/user/73119">guy</a>
How to height-cap images: <img height="800" src="https://i.imgur.com/jaFpFet.jpg">
↉ ⅓ ⅔
𝒕𝒉𝒆 𝒔𝒆𝒂 𝒅𝒐𝒆𝒔 𝒏𝒐𝒕 𝒅𝒓𝒆𝒂𝒎 𝒐𝒇 𝒚𝒐𝒖