All you need to know about me
21y/o | Evandro | ESFJ-T | Male ♂️ | July 13 | Brazil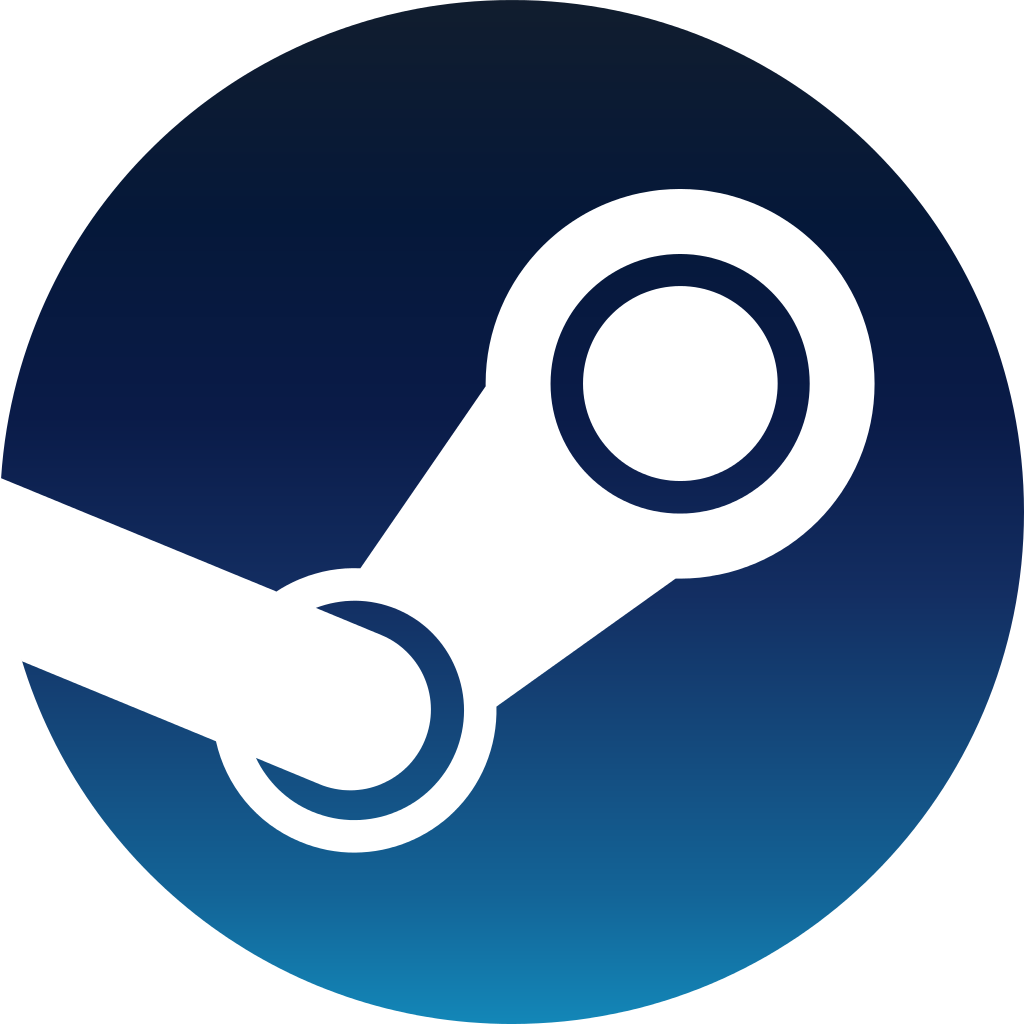 Steam |
Spotify |
Discord |
MAL |
Xbox |
osu!
I'm a 21 years old cool guy living in Brazil. While Brazilian Portuguese is my native language, I also speak some English. I have also started studying information technology (IT). If you want to talk with feel free to leave me a message, don't be shy! & my english can be pretty bad sometimes, so please correct me if I make some mistakes.
Feel free to follow me, I'll make sure to follow you back!

Don't follow me in the intent to stop following after, I'll know and make sure to unfollow you.
I'm the type of guy who watches an anime for its artstyle and reads a manga because its cover looks awesome. This doesn't mean I don't appreciate a good story though: You can see the ones that had a great influence on me in my favorites section. By the way, I have a lot of favorite characters but don't get confused, it's just all the characters that I really liked so far. Give a look!
Besides anime and manga I like playing video games (especially RPG & FPS), watch good movies, series, and listen to some music. I usually listen to electronics, rock and classical, but I love all musical genres. You wanna know how much I love music? Please open the spoiler below.

I've always loved music. It's a incredible thing. I observe the way the letter engages in the melody, and vice versa, becoming one. And when there is harmony at this junction, there is something nice to hear and feel, right?

There is not a single moment of my life that does not have a corresponding (or several) song.

Sometimes I miss moments and search in my mind for things that might remind me of them. Other times, something in the day-to-day or even people and things trigger memories. But nothing compares to how music brings such memories.

It's as if I could normally look at my memories through a glass, just look. And the music allowed me to open the door and touch, feel, relive those moments that now only exist in my memory.

I feel the joys, sorrows, frustrations, anxieties and even smells (as crazy as it seems) through the songs that keep my moments.

This is so good (mostly to remember the good times!).

I love music. Fact.
FAVORITE GENRES/TAGS
Action -- Sports -- Romance & Comedy -- Mystery & Psychological
Drama -- Sci-Fi -- Musical -- School -- Military & Politics -- Shounen & Seinen
DETESTED GENRES/TAGS
Netorare (I FCKIN HATE) -- Ecchi just for Ecchi & Harem
Incest -- Idol -- Yuri & Yaoi
Yeah, I don't watch hentai.
──────────── ♥️ ────────────
Thank you for wasting your time with my introduction.
• 𝘜𝘴𝘶𝘢𝘭𝘭𝘺 𝘣𝘢𝘴𝘦𝘥 𝘰𝘯 𝘱𝘦𝘳𝘴𝘰𝘯𝘢𝘭 𝘦𝘯𝘫𝘰𝘺𝘮𝘦𝘯𝘵 𝘢𝘯𝘥 𝘱𝘳𝘦𝘧𝘦𝘳𝘦𝘯𝘤𝘦 •
10 - Awesome show, with very few flaws that I can easily ignore, and capable of bringing lasting memories on me. [9.6-10]

9 - Great, with some minor flaws or a more or less long part I didn't enjoy at all, but managed to be memorable nonetheless. [9-9.5]

8 - Very good, I don't really have an interest on rewatching but I'm sure I will be pleased again if it ever comes the chance. [8-8.9]

7 - A little irregular but something I still can call good. Its flaws are too blatant to ignore but I can sit through them and have a good time with the show. [7-7.9]

6 - The good outweighs the bad but I don't have any kind of attachment to this work. Not interested on viewing it again but at least I didn't feel like I lost my time watching it. [6-6.9]

5 - Mediocre at best, it is close to not watching anything. I didn't like or dislike it, I won't remember it in a couple days. [5-5.9]

4 - I can find some points I like in it, but mostly it's a below average show that I can't enjoy at all but is too insignificant to hate either, overall. [4-4.9]

3 - There is still the occasional moment or scene I would like to save, but I have grown a strong dislike to the rest that is too prominent. [3-3.9]

2 - I plain hate the show, it didn't bring anything good or outstanding, and am actually shocked this was found worthy of being aired. [2-2.9]

1 - Absolutely nothing remarkable in the good sense, absolutely everything remarkable in the bad sense. The lowest of the low. [0-1.9]
Misaki Ayuzawa



Kaori Miyazono



Asuna Yuuki



Erina Nakiri



Violet Evergarden



Hakaze Kusaribe



Chitoge Kirisaki



Yui Yuigahama



Natsu Takasaki



Lucy Heartfilia



Erza Scarlet



C.C



Rindou Kobayashi



Nino Nakano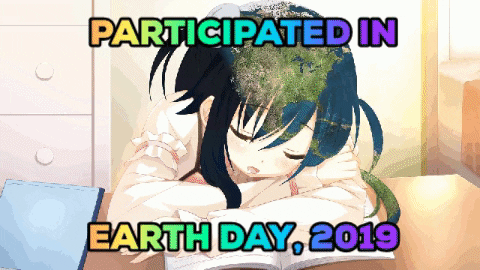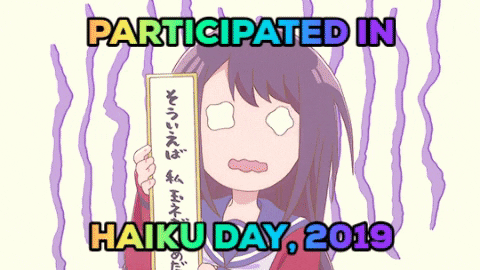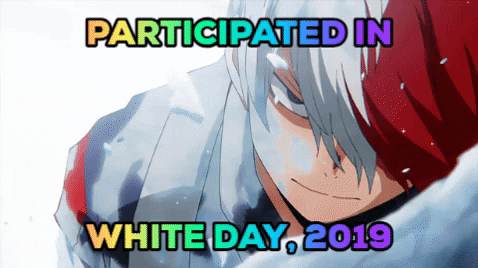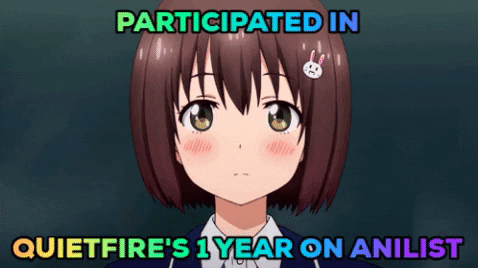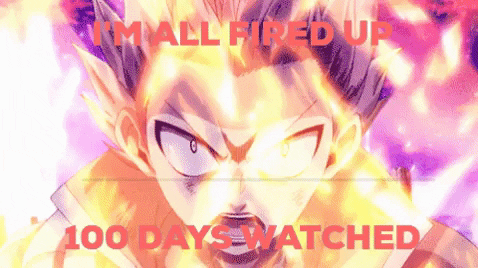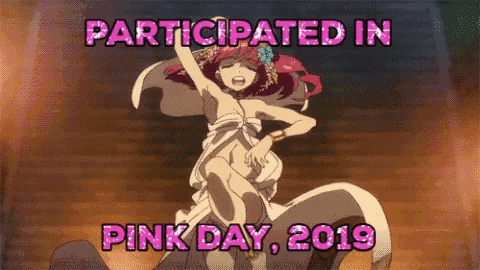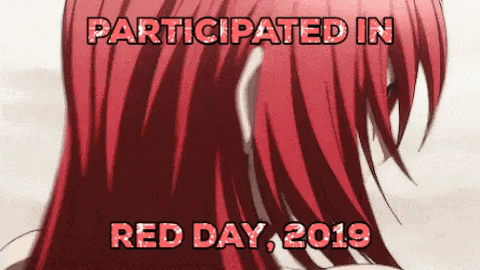 Days Watched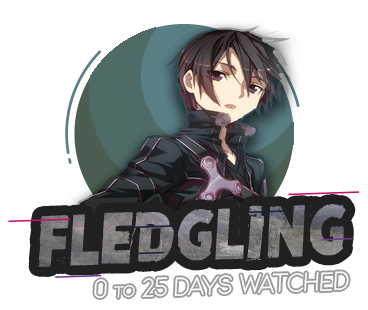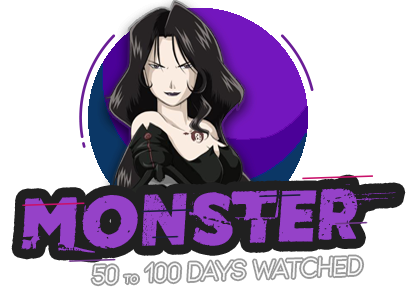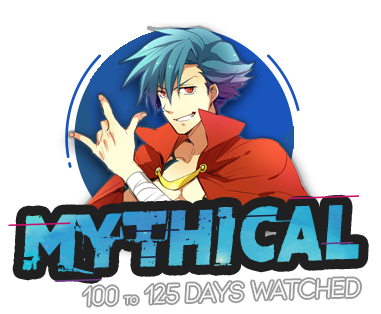 Chapters Read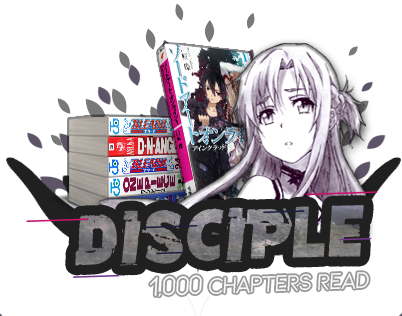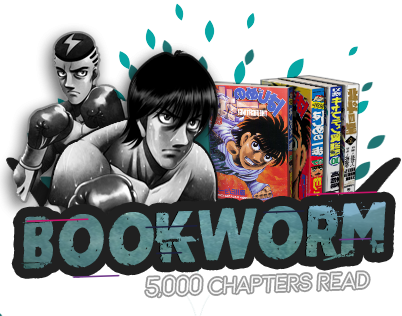 Anime Watched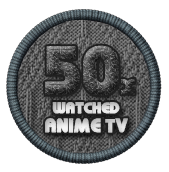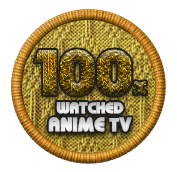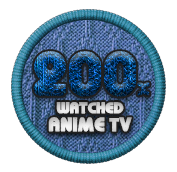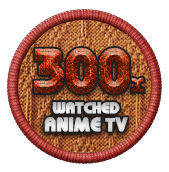 Manga Read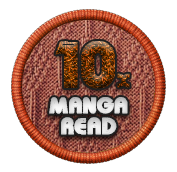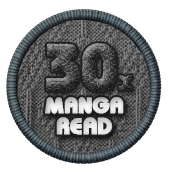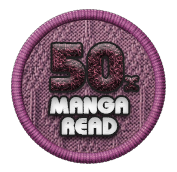 Movies Watched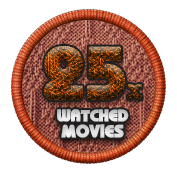 Faço parte do AniList Brasil
Clique aqui e junte-se a nós!
──────────── ♥️ ────────────
Joined AniList at 8th March 2017, member since someday in 2018.
Profile Counter active since 06/04/2019 (MM/DD/YY)

You think you know something about me? Try to quiz me!
profile still under construction