I'm a 16 year old male called Mahdi. I live in the USA but I'm from Lebanon. I've been watching anime ever since I was a child but I got into it more around June of 2017. I usually like watching Action/Comedy/Romance but I also like Horror and Drama.
I also watch shows like
The Flash
DC Legends of Tomorrow
Supernatural
I like a lot of music
Favorite band is Krewella
I also listen to
Imagine Dragons
Neffex
Chainsmokers
Marshmellow
Zara Larsson
Twenty One Pilots
Nano (I like Bull's eye and Nevereverland and no pain no game a lot)
Feel free to recommend stuff to me if I feel like I would enjoy it.
My hobbies (other than watching anime) are
Programming
Gaming
Looking at memes
And basically anything that isn't productive

Thanks for checking out my profile!
Also apparently I like girls with purple hair.. (Tohka and Akatsuki)
IM A RAZER FANBOY
Joined Anilist June 1st 2018
Links
Steam: https://steamcommunity.com/id/mahditm
Discord: Mahdi#2374
Here are some random gifs that I like and you can enjoy (MAY CONTAIN SPOILERS)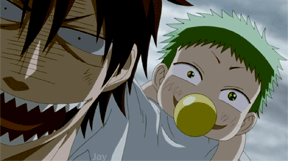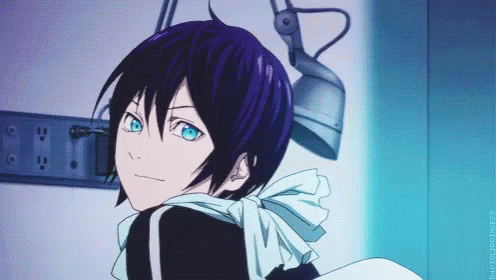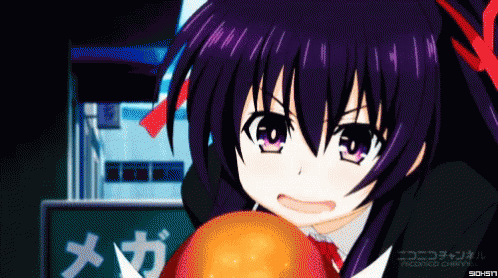 Activity History
Fri Jun 01 2018 Amount: 164
Sat Jun 02 2018 Amount: 6
Sun Jun 03 2018 Amount: 13
Mon Jun 04 2018 Amount: 4
Tue Jun 05 2018 Amount: 6
Wed Jun 06 2018 Amount: 2
Thu Jun 07 2018 Amount: 3
Fri Jun 08 2018 Amount: 6
Sat Jun 09 2018 Amount: 5
Sun Jun 10 2018 Amount: 7
Mon Jun 11 2018 Amount: 5
Tue Jun 12 2018 Amount: 4
Thu Jun 14 2018 Amount: 2
Fri Jun 15 2018 Amount: 4
Sat Jun 16 2018 Amount: 3
Sun Jun 17 2018 Amount: 5
Mon Jun 18 2018 Amount: 2
Tue Jun 19 2018 Amount: 4
Wed Jun 20 2018 Amount: 4
Thu Jun 21 2018 Amount: 1
Fri Jun 22 2018 Amount: 5
Sat Jun 23 2018 Amount: 2
Sun Jun 24 2018 Amount: 3
Mon Jun 25 2018 Amount: 10
Tue Jun 26 2018 Amount: 1
Wed Jun 27 2018 Amount: 3
Thu Jun 28 2018 Amount: 5
Fri Jun 29 2018 Amount: 7
Sat Jun 30 2018 Amount: 5
Sun Jul 01 2018 Amount: 5
Mon Jul 02 2018 Amount: 3
Tue Jul 03 2018 Amount: 2
Wed Jul 04 2018 Amount: 3
Thu Jul 05 2018 Amount: 6
Fri Jul 06 2018 Amount: 6
Sat Jul 07 2018 Amount: 7
Sun Jul 08 2018 Amount: 3
Mon Jul 09 2018 Amount: 8
Tue Jul 10 2018 Amount: 4
Wed Jul 11 2018 Amount: 6
Thu Jul 12 2018 Amount: 7
Fri Jul 13 2018 Amount: 12
Sat Jul 14 2018 Amount: 10
Sun Jul 15 2018 Amount: 14
Mon Jul 16 2018 Amount: 7
Tue Jul 17 2018 Amount: 8
Wed Jul 18 2018 Amount: 6
Thu Jul 19 2018 Amount: 10
Fri Jul 20 2018 Amount: 5
Sat Jul 21 2018 Amount: 5
Sun Jul 22 2018 Amount: 17
Mon Jul 23 2018 Amount: 9
Tue Jul 24 2018 Amount: 11
Wed Jul 25 2018 Amount: 17
Thu Jul 26 2018 Amount: 9
Fri Jul 27 2018 Amount: 3
Sat Jul 28 2018 Amount: 3
Sun Jul 29 2018 Amount: 5
Mon Jul 30 2018 Amount: 1
Tue Jul 31 2018 Amount: 5
Wed Aug 01 2018 Amount: 1
Thu Aug 02 2018 Amount: 10
Fri Aug 03 2018 Amount: 3
Sat Aug 04 2018 Amount: 7
Sun Aug 05 2018 Amount: 6
Mon Aug 06 2018 Amount: 7
Tue Aug 07 2018 Amount: 7
Wed Aug 08 2018 Amount: 4
Thu Aug 09 2018 Amount: 12
Fri Aug 10 2018 Amount: 6
Sat Aug 11 2018 Amount: 1
Sun Aug 12 2018 Amount: 7
Mon Aug 13 2018 Amount: 4
Tue Aug 14 2018 Amount: 8
Wed Aug 15 2018 Amount: 9
Thu Aug 16 2018 Amount: 4