Userscript v6+
Updated 21 July 2019.
You need a userscript manager.
---
Userstyle for a more compact layout on laptops
Updated 29 May 2019.
You need a user
style
manager.
---
Compare list tool
. The userscript ships with a more updated version of this. Appears when clicking the "compare with your list" button.
---
Compatibility tool
---
The best and worst reviews on Anilist
Find shows without tags
Find shows without banners
[Rarely updated]
A userscript that marks untagged shows everywhere on Anilist
(
Manga alternative
, a bit less complete)
---
One Piece death game
Lemon: ep354
TiltingPenguin: ep1
Nanri: ep278
KaizokuOtaku: ep396
churd: ep396
Dunkan85: ep 711(dead)
Erwin: ep870(dead)
Queued:
Nanri: ep19
hawaii1999: ep555
tiltingPenguin: ep491
KaizokuOtaku: ep405
churd: ep126
---
Experiment 1:
Message me in your native language. I want to make a collection.
Shona (8 nov) wax911
Italian x4 (14 nov, 3 aug, 24 feb, 27 may) alice, gyrthil, aocchan, LAEM
Dutch x7 (14 nov, 5 feb, 3 may, 13 may, 12 aug, 29 nov, 15 jan) Sumia, Deterio, Shaded, ikigai, Snufkin, MasterArt, Loran
Darija (15 nov) Dazaides
Spanish x11 (16 nov,17 nov, 3 feb,31 mar, 26 may, 27 may, 1 june, 1 oct, 13 oct, 24 apr, 8 jun) boytears, Stein, Kunagi, huesitos DulceAdiccion, Jare4lopez, shirokusan, Gucci, Ragian87, Eden, Deox
Malay (18 nov) oohsehun
Wenzhounese (20 nov) Tiamo
Basque (23 nov) ashieruno
German x13
(29 nov,27 des,29 des,5 feb,12 mar, 17 may, 9 jun, 12 jun, 15 jun, 2 jul, 12 aug, 11 sep, 5 feb)
Daskl AnukWolf Rotkehlchen Itsigo Massin, Delusium, YourOnichan, Kiriyato
Erwin, RaiDyen, ManekiMewchan, RailgunCH, ReeverM
Turkish x5 (11 des, 17 may, 15 jun, 19 oct, 8 apr) gorkem Delusium RobotDuck333 Carciel Gatzu
Tagalog x3
(14 des, 3 apr, 31 may) Settonn Harunobu Noirre
Russian x2 (24 des, 19 jun) govnougolnik Beszelgunner
Portuguese x10
(28 des,7 jan,13 feb, 22 may, 27 may, 30 may, 16 sep, 29 jan, 16 may, 11 jun)
Pat sailorsaturn DaxazaNiiChan Spacellary Pablito LordQ kimocchika Tatsumi21 Lorde Holo
Polish x6 (29 des, 27 sep, 2 nov, 18 feb, 28 feb, 23 apr) wisniowyglan RJBScarletRain hanari Aeonimal Chestnut Ghorey
Danish x3 (8 jan, 4 des, 19 des) ThePenguin, Haruyzal, JerryFace
Macedonian (8 jan) hideshi
Swedish (16 jan) gronbuske
Lao (25 feb) noi
Lithuanian x2 (10 mar, 12 aug) Seikami MohaLacuna
French x3 (11 mar, 18 apr, 3 des) MetalSlime AngelLiveur, Kiyato
Romanian x2 (13 mar, 19 oct) JazzJackrabbit, Odjn
Indonesian (22 mar) Clavantheim
Sundanese (22 mar) Clavantheim
English x11 (7 apr, 9 apr, 16 apr, 28 may, 15 jun, 16 jun, 31 jun, 25 nov, 27 nov, 29 jan, 17 apr) Shammy animeaddict20 ScarletFairy Kaneo Vanasonic Bonboru BarefootKommando . .-.. . -.-. - .-. --- -.-. .... . -- .. ... - Xxort Diam TeamDman
Slovak x2 (7 apr, 5 jun) Sakura, DatGuyShorty
Arabic x7 (3 may, 3 may, 29 may, 29 may, 22 jun, 23 jun, 19 oct) luffyuzumaki, mrahhal, pent, Huss, ChocoOwl, Kazami, KnightPoison
Croatian (13 may) Anchy
Limburgish (24 may) Tiamo
Malayalam (29 may) mrmangalover
Estonian x2 (5 jun, 25 apr) annahoj, Divisor
Finnish (6 jun, 18 apr) shuurei, rubified
Norwegian x2 (30 jul, 19 oct) hashigamon, Higurashi
Bulgarian (3 aug) HeavenBG
Pig Latin (30 sep) averageteencuber
Greek (31 aug) odyi
Hungarian x3 (22 sep, 19 okt, 25 apr) Kex1016, Shoxi, thomasghouse
Farsi (25 sep) HelpTool
Korean (2 oct) SmilyT1
Czech (10 oct) Habe
Hindi x2 (19 oct, 19 oct) AriaKaida, Cuteholic
Maltese (19 oct) VioletTerror
Japanese (20 oct) kumokumo
Armenian (27 oct) Nareg124
Latvian (4 nov, 20 apr) R1, Trigger
Irish (10 des, 17 may) Starlit, whiskeyjack1k
Hebrew (12 des) TheAffico
ASL (29 jan) Diam
Serbian (5 mar) Despa
Telugu (16 mar) YukiNYukuzu
Urdu (25 mar) Ahider
Slovenian (5 may) Subpyro
Vietnamese (6 may) notsowiseboy
Ukrainian (16 may) qeziz
Tamil (16 may) Ingigo
Velencian (9 jul) Thymine

---
hoh's recommendation guide:
Have you watched Gunbuster?
↓if so.
Have you watched Evangelion?
↓if so.
Have you watched Kare Kano?
↓if so.
Have you watched Nadia?
↓if so.
Have you watched Royal Space Force?
↓if so.
Have you watched Blazing Transfer Student?
↓if so.
Have you watched Otaku no Video?
↓if so
Have you watched Beat Shot?
↓if so
That's it for old Gainax. Pack it up.
Or send me a message if you are done.
---
I picked up a lot of webcomics back in 11th grade when I got internet access.
One day, I saw someone reading a comic in the school library. It wasn't colourized, and the layout was weird.
We started talking. Turns out he was into Japanese stuff. I got some anime recommendations from him.
I started watching Toradora, as it was hot back then.
Reaction: Meh. It was boring.
Did not watch anime for many years after that.
And then?
Someone pushed Kill la Kill on me.
Now I need this list-thingy to keep track of all the stuff.
---
TV anime:
Anime of the year
2019 W'z
2018 Hugtto! Precure
2017 Shoujo Shuumatsu Ryokou
2016 Yuri!!! on Ice
2015: Aria the Avvenire
2014: Ping Pong the Animation
2013: Mahou Shoujo Madoka☆Magica Movie 3: Hangyaku no Monogatari
2012: Lupin III: Mine Fujiko to Iu Onna
2011: Usagi Drop
2010: Heartcatch Pretty Cure
2009: Mai Mai Shinko to Sennen no Mahou
2008: Kaiba
2007: Kino no Tabi: The Beautiful World - Byouki no Kuni: For You
2006: Tekkon Kinkreet
2005: Aria the Animation
2004: Futari wa Pretty Cure
2003: Tokyo Godfathers
2002: Princess Tutu
2001: Alien 9
2000: Cardcaptor Sakura Movie 2: Fuinsareta Card
1999: Ima, Soko ni Iru Boku
1998: Kareshi Kanojo no Jijou
1997: Shoujo Kakumei Utena
1996: Spring and Chaos
1995: Shin Seiki Evangelion
1994: Key the Metal Idol
1993: Minky Momo in Yume ni Kakeru Hashi
1992: Bishoujo Senshi Sailor Moon
1991: Honoo no Tenkousei
1990: Fushigi no Umi no Nadia
1989: Majo no Takkyuubin
1988: Top wo Nerae! Gunbuster!
1987: Ouritsu Uchuugun: Honneamise no Tsubasa
1986: Lum the Forever
1985: Tenshi no Tamago
1984: Kaze no Tani no Nausicaa
1983: Unico Mahou no Shima e
1982: Choujikuu Yousai Macross
1981: Unico
1980: Terra e...
1979: Versailles no Bara
1978: Chirin no Suzu
1977: Sougen no Ko Tenguri
1976: Candy Candy
1975: Gamba no Bouken
1974: Alps no Shoujo Heidi
1973: Kanashimi no Belladonna
1972: Panda Kopanda
1971: Lupin III
1970: Ashita no Joe
1969: Dororo to Hyakkimaru
1968: Taiyou no Ouji: Horus no Daibouken
1967: Ribbon no Kishi
1966: Tenrankai no E
1965: Tabako to Hai
1964: Ningyo
1963: Wanpaku Ouji no Orochi Taiji
1962: Aru Machi Kado no Monogatari
1961: Kitte no Gensou
1960: Alakazam the Great
1958: Hakujaden
1957: Koneko no Rakugaki
1956: Yuurei-sen
Last updated 30 January 2019
---
Can someone please tell me the aliases of Yasuomi Umetsu?
---
Don't watch Cipher the video
---
Of the three commercially successful target audiences for anime, young boys, young girls and teenagers, only young girls seem to care about quality. This makes the industry weird.
---
Experiment 1:
Message me your password. I want to make a collection.
abc123
JobbingThroughDBZ!
Sasuke4me
---
"Did you scroll all the way down here?"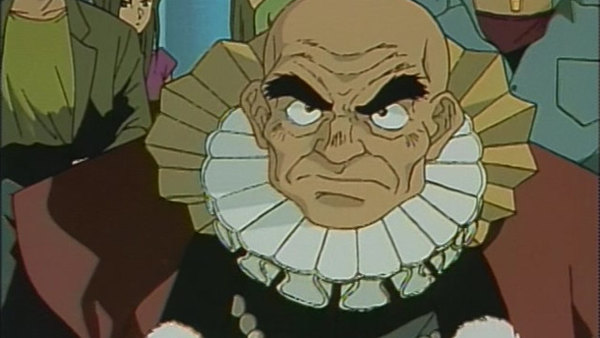 ---

No point in scrolling any more


Seriously.


You are just wasting your time.


Is


it


worth


it


to


collect


all


these


words


to


see


what


they


lead


to?

---

No.
---

This is the real end.
---

You have descended through the first level.
---

.


.


Did you know that alucard is dracula backwards?
That's the only thing everyone tells me about Hellsing.


This loops.


You have descended through the first level.
---

.


.


Did you know that alucard is dracula backwards?
That's the only thing everyone tells me about Hellsing.


This loops.

---

Goat tiles: