ON HIATUS TILL FURTHER NOTICE! MOVING TO SPAIN!. Thanks <3
MAL -- Goodreads -- Gameplay Videos/Live Streams -- Duolingo -- Memrise -- Clozemaster
He who fights with monsters should look to it that he himself does not become a monster. And if you gaze long into an abyss, the abyss also gazes into you.
Friedrich Nietzsche
---


╔┓┏╦━━╦┓╔┓╔━━╗
║┗┛║┗━╣┃║┃║XX║
║┏┓║┏━╣┗╣┗╣╰╯║
╚┛┗╩━━╩━╩━╩━━╝

---
02/06/19: 1st year in AL
---
JOIN the Mad Scientists Lab! (send me a message if you join!)
---
Link to the comparision tool made by hoh
Top users Compatibility list (from here) "Last Updated: 06/02/20"
Anime:

Difference(lower means better) User Shared entries

0.273 @Liv3ry, 7 shared.

0.385 @S0s0phie, 3 shared.

0.420 @littleBoo, 48 shared.
0.462 @Lohiyopel, 8 shared.
0.518 @DarknessFranky, 14 shared.
0.524 @DoctorDolphin, 13 shared.
0.582 @Ezeiko, 24 shared.
0.584 @ThunderTrapsCoffee, 21 shared.
0.637 @BlyatMonogatari, 9 shared.
0.652 @DonutKatakuri, 25 shared.

Manga

Difference(lower means better) User Shared entries

0.211 @Betta, 4 shared.

0.280 @AreQ, 4 shared.

0.385 @Oversight, 3 shared.
0.617 @Leark, 7 shared.
0.658 @Andreias, 6 shared.
1.09 @KaizokuOtaku, 4 shared.
1.17 @momomoto, 4 shared.
1.19O @sguinaro, 5 shared.
1.33 @Moha, 3 shared.
1.37 @lililovelilica, 4 shared.

---
Proud member of the Anilist's Scientists:

@littleBoo
@DoctorDolphin
@fdavid
@HououinKyouma001
@Kongroo
@MrMustache
@OkabeRintaro
@Zempao
@DanielePiantoniAnime
@Kairosan
@RainGirlz
@GeoCosmic333
@rcc433
@PlushCaribou
@Shader

---
What was the start of all this? When did the cogs of fate begin to turn? Perhaps it is impossible to grasp that answer now, From deep within the flow of time... But, for a certainty, back then, We loved so many, yet hated so much, We hurt others and were hurt ourselves... Yet even then we ran like the wind, Whilst our laughter echoed, Under cerulean skies...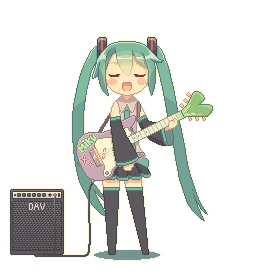 We can't relive the past, but we can start anew. Time waits for no man. The past has led you to the present, but you build your own future with choices today. Throughout your life, you will face many difficult decisions. There's no right or wrong...just paths that lead to different futures.
True freedom is not granted from above, it is won from below. And yet the commons look without for a savior, even as they claim sovereignty over their own fate! They wait and wait for this savior, never taking the first step toward saving themselves.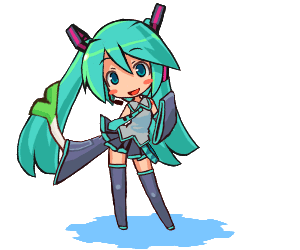 There is no reality except the one contained within us. That is why so many people live such an unreal life. They take the images outside of them for reality and never allow the world within to assert itself.
Das Leben ist die Wiederkehr des Immergleichen. Allem Zukünftigen beißt das Vergangene in den Schwanz. Alles ist miteinander verbunden. Der Anfang ist das Ende und das Ende ist der Anfang.
░░▒░▒░▒░▒░▒░▒ ████
▓█████▄▒██ ██▒▓█ ▀
▒██▒ ▄██▒██ ██░▒███
▒██░█▀ ░▒ ▐██▓░▒▓█ ▄
░▓█ ▀█▓░▒▒ ██▒░░▒████▒
░▒▓███▀▒▒ ██▒▒▒ ░░ ▒░ ░
▒░▒ ░░▒░ ░ ░ ░
░ ░▒ ▒ ░░ ░
░ ░ ░ ░ ░
░░ ░

⣰⣾⣿⣿⣿⠿⠿⢿⣿⣿⣿⣿⣿⣿⣿⣿⣿⣿⣿⣿⣿⣿⣿⣿⣷⣆

⣿⣿⣿⡿⠋⠄⡀⣿⣿⣿⣿⣿⣿⣿⣿⠿⠛⠋⣉⣉⣉⡉⠙⠻⣿⣿

⣿⣿⣿⣇⠔⠈⣿⣿⣿⣿⣿⡿⠛⢉⣤⣶⣾⣿⣿⣿⣿⣿⣿⣦⡀⠹

⣿⣿⠃⠄⢠⣾⣿⣿⣿⠟⢁⣠⣾⣿⣿⣿⣿⣿⣿⣿⣿⣿⣿⣿⣿⡄

⣿⣿⣿⣿⣿⣿⣿⠟⢁⣴⣿⣿⣿⣿⣿⣿⣿⣿⣿⣿⣿⣿⣿⣿⣿⣷

⣿⣿⣿⣿⣿⡟⠁⣴⣿⣿⣿⣿⣿⣿⣿⣿⣿⣿⣿⣿⣿⣿⣿⣿⣿⣿

⣿⣿⣿⣿⠋⢠⣾⣿⣿⣿⣿⣿⣿⡿⠿⠿⠿⠿⣿⣿⣿⣿⣿⣿⣿⣿

⣿⣿⡿⠁⣰⣿⣿⣿⣿⣿⣿⣿⣿⠗⠄⠄⠄⠄⣿⣿⣿⣿⣿⣿⣿⡟

⣿⡿⠁⣼⣿⣿⣿⣿⣿⣿⡿⠋⠄⠄⠄⣠⣄⢰⣿⣿⣿⣿⣿⣿⣿⠃

⡿⠁⣼⣿⣿⣿⣿⣿⣿⣿⡇⠄⢀⡴⠚⢿⣿⣿⣿⣿⣿⣿⣿⣿⡏⢠

⠃⢰⣿⣿⣿⣿⣿⣿⡿⣿⣿⠴⠋⠄⠄⢸⣿⣿⣿⣿⣿⣿⣿⡟⢀⣾

⢀⣿⣿⣿⣿⣿⣿⣿⠃⠈⠁⠄⠄⢀⣴⣿⣿⣿⣿⣿⣿⣿⡟⢀⣾⣿

⢸⣿⣿⣿⣿⣿⣿⣿⠄⠄⠄⠄⢶⣿⣿⣿⣿⣿⣿⣿⣿⠏⢀⣾⣿⣿

⣿⣿⣿⣿⣿⣿⣿⣷⣶⣶⣶⣶⣶⣿⣿⣿⣿⣿⣿⣿⠋⣠⣿⣿⣿⣿

⣿⣿⣿⣿⣿⣿⣿⣿⣿⣿⣿⣿⣿⣿⣿⣿⣿⣿⠟⢁⣼⣿⣿⣿⣿⣿

⢻⣿⣿⣿⣿⣿⣿⣿⣿⣿⣿⣿⣿⣿⣿⣿⠟⢁⣴⣿⣿⣿⣿⣿⣿⣿

⠈⢿⣿⣿⣿⣿⣿⣿⣿⣿⣿⣿⣿⡿⠟⢁⣴⣿⣿⣿⣿⠗⠄⠄⣿⣿

⣆⠈⠻⢿⣿⣿⣿⣿⣿⣿⠿⠛⣉⣤⣾⣿⣿⣿⣿⣿⣇⠠⠺⣷⣿⣿

⣿⣿⣦⣄⣈⣉⣉⣉⣡⣤⣶⣿⣿⣿⣿⣿⣿⣿⣿⠉⠁⣀⣼⣿⣿⣿

⠻⢿⣿⣿⣿⣿⣿⣿⣿⣿⣿⣿⣿⣿⣿⣿⣿⣿⣿⣶⣶⣾⣿⣿⡿⠟