This is rocket, he likes anime. What other reason would have rocket to be here if is not that? The nickname rocket come from the first time rocket saw Guardians of the Galaxy in the movies, it's pretty clear who's rocket's favorite character of that movie...Howard the Duck.
rocket is really dangerous he's speaking about himself in third person, while you read this, he have a grim voice living in his mind, and have a weird fetish with the lists and his animuh schedule. For your own sake, beware of rocket.
Sincerely, rocket not the sexy hater voice that lives in rocket's attic.
---
Anime Schedule
Winter 2019
1. Jormugand: Perfect Order -wtc-
[Fall 2012] (15/02/2019 - 17/02/2019)
{White Fox}
2. Gyakkyou Burai Kaiji: Hakairoku Hen -wtc-
[Spring 2011] (18/02/2019 - 24/02/2019)
{Madhouse}
3. Megalo Box -wtc-
[Spring 2018] (25/02/2019 - 28/02/2019)
{TMS Entertainment}
4. Devilman: Crybaby -wtc-
[Winter 2018] (01/03/2019 - 03/03/2019)
{Science SARU}
5. One Piece {1 - 30} -wtc-
[Fall 1999] (04/03/2019 - 11/03/2019)
{Toei Animation}
6. Banana Fish -wtc-
[Summer 2018] (12/03/2019 - 17/03/2019)
{MAPPA}
7. Monogatari Second Season -wtc-
[Summer 2013] (18/03/2019 - 24/03/2019)
{Shaft}
Spring 2019
8. Hunter x Hunter -wtc-
[Fall 1999] (25/03/2019 - 09/04/2019)
{Nippon Animation}
9. Mob Psycho 100 -rwt-
[Summer 2016] (10/04/2019 - 12/04/2019)
{Bones}
10. Mob Psycho 100 II -wtc-
[Winter 2019] (13/04/2019 - 16/04/2019)
{Bones}
11. Nana -wtc-
[Spring 2006] (17/04/2019 - 28/04/2019)
{Madhouse}
12. Dragon Ball Kai {55 - 97} -rwt-
[Spring 2009] (29/04/2019 - 09/05/2019)
{Toei Animation}
+. Dragon Ball Kai: Mirai ni Heiwa wo! Goku no Tamashii yo Towa ni -wtc-
[Summer 2011] (09/05/2019)
{Toei Animation}
13. 3-gatsu no Lion -wtc-
[Fall 2016] (10/05/2019 - 15/05/2019)
{Shaft}
14. 3-gatsu no Lion 2 -wtc-
[Fall 2017] (16/05/2019 - 21/05/2019)
{Shaft}
15. Mirai Nikki -rwt-
[Fall 2011] (22/05/2019 - 28/05/2019)
{Asread}
+. Mirai Nikki: Redial -rwt-
[Summer 2012] (28/05/2019)
{Asread}
16. Chuukan Kanriroku Tonegawa -wtc-
[Summer 2018] (29/05/2019 - 03/06/2019)
{Madhouse}
17. Naruto {68 - 101} -wtc-
[Fall 2002] (04/06/2019 - 12/06/2019)
{Studio Pierrot}
18. Date A Live -rwt-
[Spring 2013] (13/06/2019 - 16/06/2019)
{AIC Plus+}
+. Date A Live: Date to Date -rwt-
[Fall 2013] (16/06/2019)
{AIC Plus+}
19. Date A Live II -rwt-
[Spring 2014] (17/06/2019 - 19/06/2019)
{Production IMS}
+. Date A Live II: Kurumi Star Festival -rwt-
[Fall 2014] (19/06/2019)
{Production IMS}
20. Date A Live III -wtc-
[Winter 2019] (20/06/2019 - 22/06/2019)
{J.C.Staff}
21. Sword Art Online Alternative: Gun Gale Online -wtc-
[Spring 2018] (23/06/2019 - 25/06/2019)
{Studio 3Hz}
22. High Score Girl -wtc-
[Summer 2018] (26/06/2019 - 28/06/2019)
{J.C.Staff}
Summer 2019
+. High Score Girl: Extra Stage -wtc-
[Winter 2019] (29/06/2019)
{J.C.Staff}
23. Shingeki no Kyojin 3 -wtc-
[Spring 2019] (30/06/2019 - 02/07/2019)
{Wit Studio}
24. JoJo no Kimyou na Bouken: Ougon no Kaze -wtc-
[Fall 2018] (03/07/2019 - 12/07/2019)
{David Production}
25. One Piece {31 - 61} -wtc-
[Fall 1999] (13/07/2019 - 20/07/2019)
{Toei Animation}
26. Tate no Yuusha no Nariagari -wtc-
[Winter 2019] (21/07/2019 - 27/07/2019)
{Kinema Citrus}
27. Tsukimonogatari -wtc-
[Fall 2014] (28/07/2019)
{Shaft}
28. Owarimonogatari -wtc-
[Fall 2015] (29/07/2019 - 31/07/2019)
{Shaft}
29. Owarimonogatari (Ge) -wtc-
[Summer 2017] (01/08/2019 - 02/08/2019)
{Shaft}
30. Hanamonogatari -wtc-
[Summer 2014] (03/08/2019 - 04/08/2019)
{Shaft}
31. Koyomimnogatari -wtc-
[Winter 2016] (05/08/2019 - 06/08/2019)
{Shaft}
32. Dragon Ball Kai -wtc-
[Spring 2014] (07/08/2019 - 22/08/2019)
{Toei Animation}
33. Chuunibyou demo Koi ga Shitai! -rwt-
[Fall 2012] (23/08/2019 - 26/08/2019)
{Kyoto Animation}
+. Chuunibyou demo Koi ga Shitai!: Kirameki no... Slapstick Noel -wtc-
[Spring 2013] (26/08/2019)
{Kyoto Animation}
34. Chuunibyou demo Koi ga Shitai! Ren -rwt-
[Winter 2014] (27/08/2019 - 30/08/2019)
{Kyoto Animation}
+. Chuunibyou demo Koi ga shitai! Ren: Saisei no... Jaou Shingan Mokushiroku -wtc-
[Summer 2014] (30/08/2019)
{Kyoto Animation}
35. Re:CREATORS -wtc-
[Spring 2017] (31/08/2019 - 05/09/2019)
{TROYCA}
36. Hellsing -rwt-
[Fall 2001] (06/09/2019 - 09/09/2019)
{Gonzo}
37. Naruto {102 - 135} -wtc-
[Fall 2002] (10/09/2019 - 18/09/2019)
{Studio Pierrot}
38. Overlord -wtc-
[Summer 2015] (19/09/2019 - 22/09/2019)
{Madhouse}
39. Overlord II -wtc-
[Winter 2018] (23/09/2019 - 26/09/2019)
{Madhouse}
40. Overlord III -wtc-
[Summer 2018] (27/09/2019 - 30/09/2019)
{Madhouse}
Fall 2019
41. Sword Art Online -rwt-
[Summer 2012] (01/10/2019 - 07/10/2019)
{A-1 Pictures}
42. Aria The Animation -wtc-
[Fall 2005] (08/10/2019 - 11/10/2019)
{Hal Film Maker}
43. Aria The Natural -wtc-
[Spring 2006] (12/10/2019 - 18/10/2019)
{Hal Film Maker}
+. Aria The OVA: Arietta -wtc-
[Summer 2007] (18/10/2019)
{Hal Film Maker}
44. Aria The Origination -wtc-
[Winter 2008] (19/10/2019 - 22/10/2019)
{Hal Film Maker}
+. Aria The Avvenire -wtc-
[Summer 2015] (22/10/2019)
{TYO Animations}
45. One Piece {62 - 91} -wtc-
[Fall 1999] (23/10/2019 - 30/10/2019)
{Toei Animation}
46. Flying Witch -wtc-
[Spring 2016] (31/10/2019 - 02/11/2019)
{J.C.Staff}
47. High School DxD -wtc-
[Winter 2012] (03/11/2019 - 05/11/2019)
{TNK}
+. High School DxD OVA -wtc-
[Summer 2012] (06/11/2019)
{TNK}
48. High School DxD New -wtc-
[Summer 2013] (07/11/2019 - 10/11/2019)
{TNK}
+. High School DxD New: Oppai, Tsutsumimasu! -wtc-
[Winter 2015] (10/11/2019)
{TNK}
49. High School DxD BorN -wtc-
[Spring 2015] (11/11/2019 - 14/11/2019)
{TNK}
+. High School DxD BorN: Yomigaeranai Fushichou -wtc-
[Fall 2015] (14/11/2019)
{TNK}
50. High School DxD Hero -wtc-
[Spring 2018] (15/11/2019 - 18/11/2019)
{Passione}
+. High School DxD Hero: Taiikukan-ura no Holy -wtc-
[Spring 2018] (18/11/2019)
{Passione}
51. Hataraku Maou-sama! -wtc-
[Spring 2013] (19/11/2019 - 22/11/2019)
{White Fox}
52. Dragon Ball Super {1 - 27} -wtc-
[Summer 2015] (23/11/2019 - 29/11/2019)
{Toei Animation}
53. Akagami no Shirayuki-hime -wtc-
[Summer 2015] (01/12/2019 - 03/12/2019)
{Bones}
54. Akagami no Shirayuki-hime 2 -wtc-
[Winter 2016] (04/12/2019 - 06/12/2019)
{Bones}
55. City Hunter -wtc-
[Spring 1987] (07/12/2019 - 19/12/2019)
{Sunrise}
56. Boogiepop Wa Warawanai -wtc-
[Winter 2000] (20/12/2019 - 22/12/2019)
{Madhouse}
57. Naruto {136 - 160} -wtc-
[Fall 2002] (23/12/2019 - 30/12/2020)
{Studio Pierrot}
Winter 2020
58. Mahoutsukai no Yome: Hoshi Matsu Hito -rwt-
[Summer 2016] (01/01/2020)
{Wit Studio}
+. Mahoutsukai no Yome -wtc-
[Fall 2017] (02/01/2020 - 07/01/2020)
{Wit Studio}
59. Jigoku Shoujo -rwt-
[Fall 2005] (08/01/2020 - 14/01/2020)
{Studio Deen}
60. Killing Bites -wtc-
[Winter 2018] (15/01/2019 - 17/01/2020)
{LIDENFILMS}
Anime: Bonus Track
61. Sword Art Online II -rwt-
[Summer 2014]
{A-1 Pictures}
62. Fairy Tail {1 - 29} -wtc-
[Fall 2009]
{Satelight, A-1 Pictures}
63. Panty & Stocking with Garterbelt -wtc-
[Fall 2010]
{Gainax}
64. Kanon -wtc-
[Fall 2006]
{Kyoto Animation}
65. One Piece {92 - 135} -wtc-
[Fall 1999]
{Toei Animation}
66. RahXephon -wtc-
[Winter 2002]
{Bones}
67. Toaru Majutsu no Index -rwt-
[Fall 2008]
{J.C.Staff}
68. FLCL -rwt-
[Spring 2000]
{Gainax, Production I.G}
69. FLCL Progressive -wtc-
[Spring 2018]
{Production I.G}
70. FLCL Alternative -wtc-
[Summer 2018]
{Production I.G}
71. Juuni Kokuki -wtc
[Spring 2002]
{Studio Pierrot}
72. Dragon Ball Super {28 - 46} -wtc-
[Summer 2015]
{Toei Animation}
73. Hunter x Hunter {1 - 36} -wtc-
[Fall 2011]
{Madhouse}
74. Fruits Basket -wtc-
[Summer 2001]
{Studio Deen}
75. City Hunter 2 -wtc-
[Spring 1988]
{Sunrise}
76. Jinrui wa Suitai Shimashita -wtc-
[Summer 2012]
{AIC A.S.T.A}
77. Naruto {161 - 201} -wtc-
[Fall 2002]
{Studio Pierrot}
78. Mononoke -wtc-
[Summer 2007]
{Toei Animation}
79. Jigoku Shoujo Futakomori -rwt-
[Fall 2006]
{Studio Deen}
80. Re:Zero kara Hajimeru Isekai Seikatsu -wtc-
[Spring 2016]
{White Fox}
81. Sword Art Online: Alicization -wtc-
[Fall 2018]
{A-1 Pictures}
82. Fairy Tail {30 - 68} -wtc-
[Fall 2009]
{Satelight, A-1 Pictures}
83. Strawberry Panic -rwt-
[Spring 2006]
{Madhouse}
84. Texhnolyze -wtc-
[Spring 2003]
{Madhouse}
85. One Piece {136 - 195} -wtc-
[Fall 1999]
{Toei Animation}
86. Boogiepop Wa Warawanai -wtc-
[Winter 2018]
{Madhouse}
87. Toaru Majutsu no Index II -rwt-
[Fall 2010]
{J.C.Staff}
88.Hibike! Euphonium -wtc-
[Spring 2015]
{Kyoto Animation}
89. Hibike! Euphonium 2 -wtc-
[Fall 2016]
{Kyoto Animation}
90. Fullmetal Alchemist -rwt-
[Fall 2003]
{Bones}
91. Another -rwt-
[Winter 2012]
{P.A. Works}
+. Another: The Other - Inga -wtc-
[Spring 2012]
{P.A. Works}
92. Dragon Ball Super {47 - 76} -wtc-
[Summer 2015]
{Toei Animation}
93. Hunter x Hunter {37 - 75} -wtc-
[Fall 2011]
{Madhouse}
94. Fruits Basket -wtc-
[Spring 2019]
{TMS Entertainment}
95. City Hunter 3 -wtc-
[Fall 1989]
{Sunrise}
96. City Hunter '91 -wtc-
[Spring 1991]
{Sunrise}
97. Naruto {202 - 220} -wtc-
[Fall 2002]
{Studio Pierrot}
98. Chobits -rwt-
[Spring 2002]
{Madhouse}
99. Jigoku Shoujo Mistuganae -rwt-
[Fall 2008]
{Studio Deen}
100. Jigoku Shoujo: Yoi no Togi -wtc-
[Summer 2017]
{Studio Deen}
---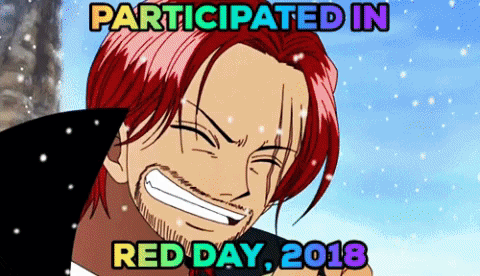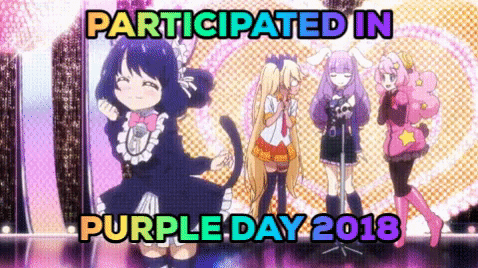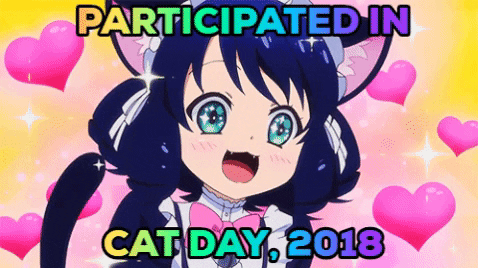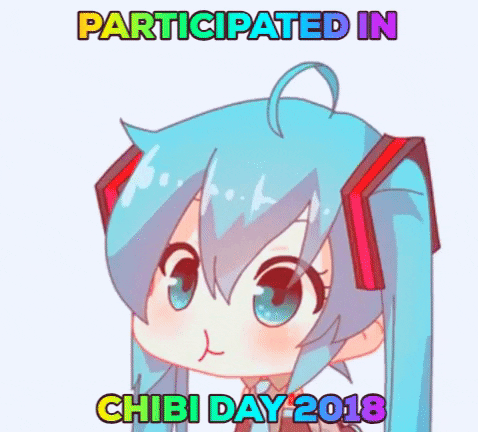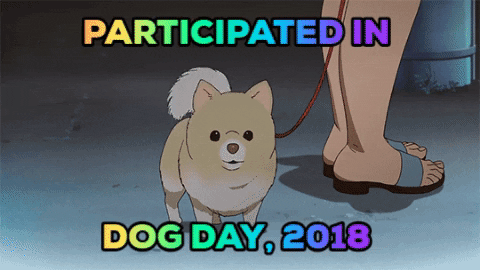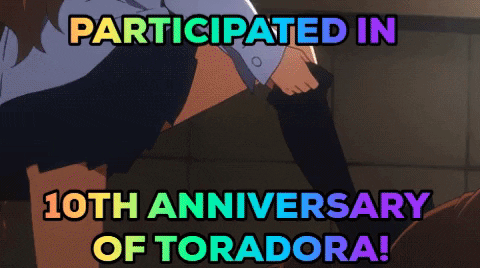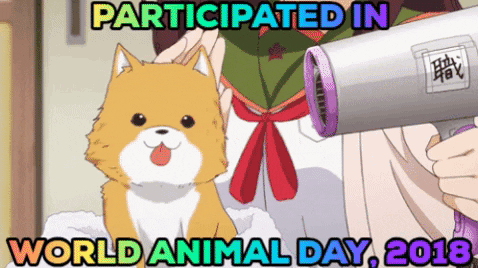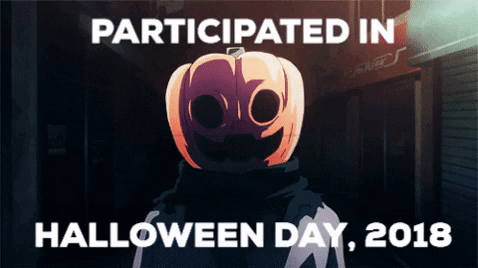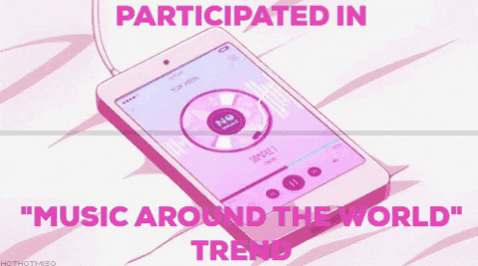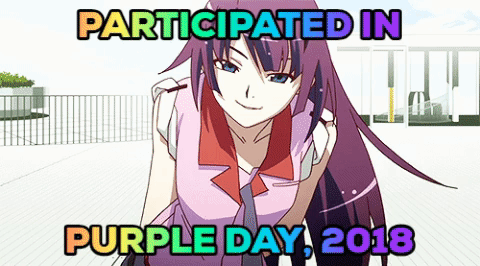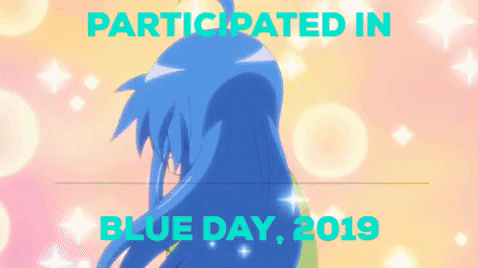 ---
https://steamcommunity.com/id/guevaraluisantonio/home/
Activity History
Sun Aug 19 2018 Amount: 6
Mon Aug 20 2018 Amount: 8
Tue Aug 21 2018 Amount: 5
Wed Aug 22 2018 Amount: 5
Thu Aug 23 2018 Amount: 4
Fri Aug 24 2018 Amount: 8
Sat Aug 25 2018 Amount: 9
Sun Aug 26 2018 Amount: 9
Mon Aug 27 2018 Amount: 7
Tue Aug 28 2018 Amount: 10
Wed Aug 29 2018 Amount: 8
Thu Aug 30 2018 Amount: 9
Fri Aug 31 2018 Amount: 5
Sat Sep 01 2018 Amount: 10
Sun Sep 02 2018 Amount: 6
Mon Sep 03 2018 Amount: 4
Tue Sep 04 2018 Amount: 18
Wed Sep 05 2018 Amount: 24
Thu Sep 06 2018 Amount: 4
Fri Sep 07 2018 Amount: 6
Sat Sep 08 2018 Amount: 5
Sun Sep 09 2018 Amount: 7
Mon Sep 10 2018 Amount: 15
Tue Sep 11 2018 Amount: 12
Wed Sep 12 2018 Amount: 6
Thu Sep 13 2018 Amount: 7
Fri Sep 14 2018 Amount: 7
Sat Sep 15 2018 Amount: 5
Sun Sep 16 2018 Amount: 4
Mon Sep 17 2018 Amount: 5
Tue Sep 18 2018 Amount: 2
Wed Sep 19 2018 Amount: 6
Thu Sep 20 2018 Amount: 1
Fri Sep 21 2018 Amount: 7
Sat Sep 22 2018 Amount: 5
Sun Sep 23 2018 Amount: 9
Mon Sep 24 2018 Amount: 4
Tue Sep 25 2018 Amount: 12
Wed Sep 26 2018 Amount: 4
Thu Sep 27 2018 Amount: 9
Fri Sep 28 2018 Amount: 4
Sat Sep 29 2018 Amount: 16
Sun Sep 30 2018 Amount: 9
Mon Oct 01 2018 Amount: 6
Tue Oct 02 2018 Amount: 3
Wed Oct 03 2018 Amount: 3
Thu Oct 04 2018 Amount: 16
Fri Oct 05 2018 Amount: 6
Sat Oct 06 2018 Amount: 8
Sun Oct 07 2018 Amount: 11
Mon Oct 08 2018 Amount: 5
Tue Oct 09 2018 Amount: 1
Wed Oct 10 2018 Amount: 3
Thu Oct 11 2018 Amount: 12
Fri Oct 12 2018 Amount: 11
Sat Oct 13 2018 Amount: 5
Sun Oct 14 2018 Amount: 5
Mon Oct 15 2018 Amount: 2
Tue Oct 16 2018 Amount: 3
Wed Oct 17 2018 Amount: 3
Thu Oct 18 2018 Amount: 5
Fri Oct 19 2018 Amount: 3
Sat Oct 20 2018 Amount: 6
Sun Oct 21 2018 Amount: 4
Mon Oct 22 2018 Amount: 3
Tue Oct 23 2018 Amount: 5
Wed Oct 24 2018 Amount: 5
Thu Oct 25 2018 Amount: 7
Fri Oct 26 2018 Amount: 12
Sat Oct 27 2018 Amount: 16
Sun Oct 28 2018 Amount: 21
Mon Oct 29 2018 Amount: 6
Tue Oct 30 2018 Amount: 4
Wed Oct 31 2018 Amount: 6
Thu Nov 01 2018 Amount: 3
Fri Nov 02 2018 Amount: 6
Sat Nov 03 2018 Amount: 10
Sun Nov 04 2018 Amount: 13
Mon Nov 05 2018 Amount: 4
Tue Nov 06 2018 Amount: 2
Wed Nov 07 2018 Amount: 22
Thu Nov 08 2018 Amount: 9
Fri Nov 09 2018 Amount: 8
Sat Nov 10 2018 Amount: 7
Sun Nov 11 2018 Amount: 3
Mon Nov 12 2018 Amount: 4
Tue Nov 13 2018 Amount: 9
Wed Nov 14 2018 Amount: 4
Thu Nov 15 2018 Amount: 8
Fri Nov 16 2018 Amount: 9
Sat Nov 17 2018 Amount: 6
Sun Nov 18 2018 Amount: 12
Mon Nov 19 2018 Amount: 7
Tue Nov 20 2018 Amount: 9
Wed Nov 21 2018 Amount: 4
Thu Nov 22 2018 Amount: 6
Fri Nov 23 2018 Amount: 7
Sat Nov 24 2018 Amount: 12
Sun Nov 25 2018 Amount: 6
Mon Nov 26 2018 Amount: 15
Tue Nov 27 2018 Amount: 11
Wed Nov 28 2018 Amount: 12
Thu Nov 29 2018 Amount: 11
Fri Nov 30 2018 Amount: 3
Sat Dec 01 2018 Amount: 4
Sun Dec 02 2018 Amount: 7
Mon Dec 03 2018 Amount: 4
Tue Dec 04 2018 Amount: 6
Wed Dec 05 2018 Amount: 5
Thu Dec 06 2018 Amount: 10
Fri Dec 07 2018 Amount: 7
Sat Dec 08 2018 Amount: 8
Sun Dec 09 2018 Amount: 7
Mon Dec 10 2018 Amount: 7
Tue Dec 11 2018 Amount: 3
Wed Dec 12 2018 Amount: 3
Thu Dec 13 2018 Amount: 14
Fri Dec 14 2018 Amount: 4
Sat Dec 15 2018 Amount: 4
Sun Dec 16 2018 Amount: 13
Mon Dec 17 2018 Amount: 12
Tue Dec 18 2018 Amount: 6
Wed Dec 19 2018 Amount: 9
Thu Dec 20 2018 Amount: 7
Fri Dec 21 2018 Amount: 9
Sat Dec 22 2018 Amount: 8
Sun Dec 23 2018 Amount: 6
Mon Dec 24 2018 Amount: 5
Tue Dec 25 2018 Amount: 2
Wed Dec 26 2018 Amount: 14
Thu Dec 27 2018 Amount: 9
Fri Dec 28 2018 Amount: 7
Sat Dec 29 2018 Amount: 7
Sun Dec 30 2018 Amount: 8
Mon Dec 31 2018 Amount: 6
Tue Jan 01 2019 Amount: 5
Wed Jan 02 2019 Amount: 10
Thu Jan 03 2019 Amount: 10
Fri Jan 04 2019 Amount: 6
Sat Jan 05 2019 Amount: 12
Sun Jan 06 2019 Amount: 7
Mon Jan 07 2019 Amount: 4
Tue Jan 08 2019 Amount: 2
Wed Jan 09 2019 Amount: 2
Thu Jan 10 2019 Amount: 3
Sat Jan 12 2019 Amount: 8
Sun Jan 13 2019 Amount: 2
Mon Jan 14 2019 Amount: 3
Wed Jan 16 2019 Amount: 7
Thu Jan 17 2019 Amount: 7
Fri Jan 18 2019 Amount: 7
Sat Jan 19 2019 Amount: 10
Sun Jan 20 2019 Amount: 12
Mon Jan 21 2019 Amount: 10
Tue Jan 22 2019 Amount: 7
Wed Jan 23 2019 Amount: 7
Thu Jan 24 2019 Amount: 4
Fri Jan 25 2019 Amount: 5
Sat Jan 26 2019 Amount: 5
Sun Jan 27 2019 Amount: 10
Mon Jan 28 2019 Amount: 6
Tue Jan 29 2019 Amount: 18
Wed Jan 30 2019 Amount: 23
Thu Jan 31 2019 Amount: 7
Fri Feb 01 2019 Amount: 11
Sat Feb 02 2019 Amount: 9
Sun Feb 03 2019 Amount: 3
Mon Feb 04 2019 Amount: 6
Tue Feb 05 2019 Amount: 3
Wed Feb 06 2019 Amount: 4
Thu Feb 07 2019 Amount: 2
Fri Feb 08 2019 Amount: 2
Sat Feb 09 2019 Amount: 4
Sun Feb 10 2019 Amount: 3
Mon Feb 11 2019 Amount: 2
Tue Feb 12 2019 Amount: 10
Wed Feb 13 2019 Amount: 3
Thu Feb 14 2019 Amount: 2
Fri Feb 15 2019 Amount: 4
Sat Feb 16 2019 Amount: 7
Sun Feb 17 2019 Amount: 4