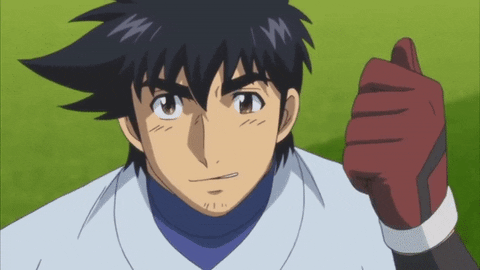 Thanks for visiting my profile!
26yo | Argentina
A little bit about me
I am a long time fan of anime, gaming, and classic rock.

I don't limit myself to any anime specific genre as long as it's fun.

My score are based in my personal opinion, but I try to be objective with my subjectivity.

I don't rate animes with many sequels, certain OVAS or movies "spin-off" of animes.
If I do it, it's because of the positive or negative relevance of it.

About my rating system:

10 - Impossible score, perfection doesn't exist.

Watching in parallel: https://anilist.co/anime/106893/Cop-Craft/
Messages, recommendations and "follow" are welcome!
---
Un poco sobre mí
Soy un gran fan del anime, los juegos y el rock clásico.

No me limito a ningún género específico de anime siempre y cuando sea divertido.

Mi puntuación se basa en mi opinión personal, pero trato de ser objetivo con mi subjetividad.

No califico animes con muchas secuelas, ciertas OVAS o películas "spin-off" de animes.
Si lo hago, es debido a la relevancia positiva o negativa de la misma.

Sobre mí sistema de puntaje:

10 - Nota imposible, la perfección no existe

Viendo en paralelo: https://anilist.co/anime/106893/Cop-Craft/
¡Cualquier mensaje, recomendación o "follow" es bienvenido!
Good Bye!