Rix Official Lewder Club!
Hello guys, I have had this idea for a while now and I want to make it happen. So this idea consists on me creating a group with people who like to post/view/create lewds! While being in my group you can be part of my Lewd Supply Service altough this is optional (this means you can provide people with lewds on their demand).
Everyone included in this group will receive a Badge that you can show off in your profile!

Here is the base badge altough you can send me the gif you want for your personalized badge: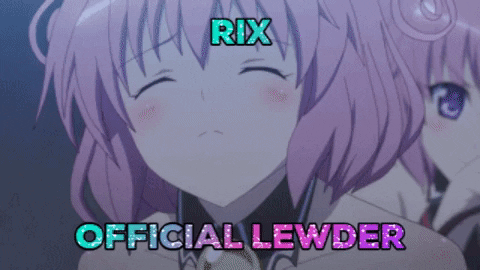 Everyone that agreed to be part of the Lewd Supply Service I would suggest advertise your service on your profile like me:
Format and coding is totally up to you.
Definition
Lewder - Person that likes to post/view/create lewds.
The only requirements are:
Be an active member on Anilist.
Like lewds.
Answer a little survey.
Survey
Edit - New Discord Server
Thank your for your time and good luck!
Any questions you can comment here, by discord or anilist message!
Edit - New base Badge.
Edit 2 - New base Badge.
Edit 3 - Name Changes.