✽ April Challenge, here i come! :D

and slowly, i'll return all those likes that I've missed out!✽
things that i got nominated by some users but i'll never do this and this, this and this
Progression for the Winter 2019 Challenge: 7/7
Progression for the Spring 2019 Challenge: 0/7
Progression for the April Challenge: 6/10
Progression for the Intermediate's Challenge: 15/40
Action Challenge (0/60) | Comedy Challenge (0/60) | Fantasy Challenge (0/60) | Romance Challenge (0/45) | Sci-Fi Challenge (0/50) | Slice of Life Challenge (0/45) | Gambler's Challenge (0/20) | Community Raffle Challenge 1 (1/1) | Classic Challenge (0/40)
Monthly Full perfect for Bandori Party
Excellent (Hey, Let's Go!) Eng Version by Poppin'Party

I guess it's finally time for me to update my profile slightly.. yay! xD
Currently 18 / Male / Singapore
Now.. before i start, i'll apologize for this extraordinary long profile bio, some of these information might be unnecessary for you guys but i'll just insert them here anyways :D

i would suggest listening to something while reading this xD
but.. if you're lazy to search up some music, here's some Nico Nico Douga that i've found and enjoyed it while typing this out :D

---
About me and my anime :D
How did you find/heard about this site?
Well.. basically i found this site through my college friends, while i was surfing anime using MAL with my friends during my school time. We were really bored during that time. So my friend just told me to check up on AniList, it had a way better community there than MAL. I just ignored AniList since i was already creating a MAL account and i did regret not creating a backup account here.
So.. after a few months of doing just MAL stuff. The website went down, and i obviously need to update my list. So i decided to actually create an account here, and since during that time, i was watching the Railgun series, i decided to go with a Misaka Mikoto profile and banner.
Until now, i've not seen a Misaka Mikoto profile pic ._.
jk, @OVERPOWERED99 is the first one i've seen with a Misaka Mikoto profile pic :D
That is, until he decided to change xD i mean it was fun doing buddy-buddy profile pics :D
But now.. Since i'm pretty much 'well-knowned' in the community, i've seen quite a few already, i'm glad for them :P
like @Tsumilk and @Impy for example :P
I joined AniList on the 29th of May, during the time where there's that MAL breakdown

I actually thought of not being very sociable in Anilist, but once i start to get a bit of followers, i couldn't stay quiet! Since it would actually felt like i was ignoring them. But thank god the AniList community is great and friendly :D
From then on, I've been enjoying AniList more and more, and i'm glad to be a part of this community actually :D
How do i work in AniList?
Whoever follows me, i will follow back, unless i missed someone (or maybe you've unfollowed me for no reason, this could happen maybe because i do daily likes). When i do follow back, I will send something like a thanks for following me, followed by a gif of your fav anime xD (If you actually had nothing, i'll probably choose someone from your favourite characters)
I do spam those likes/love on my followers, be warned about this
also, I'm a genuine daily liker, so expect to see me to appear in your profile daily (unless you didn't do anything to your status xD)
Seriously, i'm just a random friendly person, and i mean no harm :)
I also read whatever you AniListers/followers wrote, like all those good mornings/nights, your thoughts, etc..
It's not like i ignore those!
B-B-Baka! :D
---
One of my first few anime watches is most probably Pokemon or Dragon ball. man i can't remember
The ones that got me sucked into animes are as follows:
https://anilist.co/anime/20966/Yamadakun-to-7nin-no-Majo/ https://anilist.co/anime/21455/New-Game/ https://anilist.co/anime/20631/Trinity-Seven/
idk how on earth did trinity seven actually made me interested but yeah.. xD
---
To me, i generally don't have a genre that i dislike but these are the genres that i have loved :D
Slice of life (my most favourite besides CGDCT :D)
CGDCT (Cute Girls Doing Cute Things, i can't hate this for some reason :3)
Rom-Com :D
Shounen
Isekai
Shoujo ai / Yuri ( for some reason, i liked them)
Iyashikei ( you can consider Yuru Camp△ and Non Non Biyori as one :P )
Harem and ecchi combined :3
Music and idols (I'm starting to like this ._.)
School
Take note, I am a simple man, whenever i see ecchi/fan service, it is an instant 10/10 for me xD
don't ask me why ;-;

Once i start watching anime, i will try my very best to complete it, even if it's boring or cliche, i will just watch it.
I hate dropping anime, I would usually give every anime a chance :D, you know what they say, don't judge a book by its cover. Do give me a recommendation if you have one, i'll be happy to add them to my Plan to watch :D
The closest to dropping for me would be pausing them for a very long period of time, although they're in my paused list, they're good though :3
I will be clearing my paused list hopefully by the end of this year!
---
Yes.. i have shit taste, don't judge me ;-;

I rate anime through my enjoyment. 10 is where i enjoyed the most while 5(might be 4 soon i gave something a 0.1 now :D) is ones where i least enjoyed it.
My 9-10 would be those that i find worthy to watch/rewatch :D
My 6-8 is where i still enjoyed it, just not as much as i thought i would
while 5 and below is where i definitely least enjoyed it.
This video defines my next point


I like lolis.. uh oh..

pls don't call me a lolicon! xD
---
Some random flag counter since i saw everyone doing it the other day :D
I'll leave this here just to see how many stalker-san have actually viewed my profile xD

I'll also leave this here for now.. :D
---
Achievements/Milestones :D
and here's the link to the color days thingy (WIP) xD
---
Milestone of my anime's progression
Badges for the AWC

I have decided to move the badges into another used post (to shorten this bio xD)
---
Random Kokoro fanart that i adore :3
---
shh.. don't mind me keeping a picture of misaka mikoto here
---
Others! :D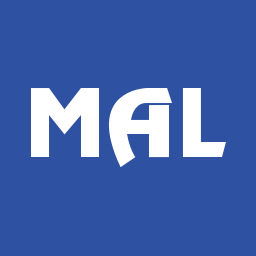 MyAnimeList / MAL account |
TheWindSpring#4224 |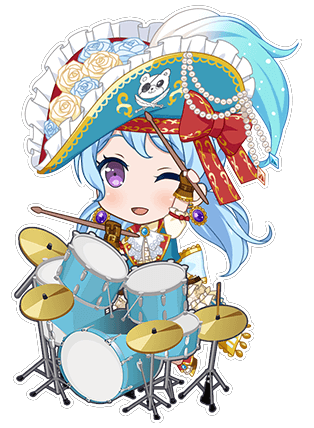 Bandori Account |
Youtube Channel
I do play Bandori Party! Both on the EN and the JP servers
ID for JP: 86411376
ID for EN: 270923
And as you can see above this, there's a Bandori account up there, and I'll be regularly updating that soon, since that's where i'll use to keep track of my progress in Bandori Party, I'll also create a spreadsheet too (if i can)
---
Dragalia lost.. where this game sucked my soul away from other mobile games..
ID for dragalia lost: 4188 3819 842
I'm literally addicted to this as of right now
---
Azur lane.. I'm currently kinda inactive in there but.. if you wanna add me in there, then feel free to do so :P
I currently have 2 accounts on 2 servers:
Username for Lexington: TheWindSpring
Lexington uid: 134446124
Username for Avrora: TheWindSpring
Avrora uid: 67337260
---
League of Cancer Legends
Ah.. the game that i've played the most so far out of my gaming career, feel free to add me there too xD
But you'll only be able to see me in the SG/MY servers
Username: The Wánderer
---
---
This is where I keep some Memories/activities made by fellow AniList Users! :D
And this is also where i did some random things in AniList xD
Starting off with this gif made by @olivianeesan, Thanks @olivianeesan! :D
---
06/09/2018 is where i did this..
---
23/09/2018 is where i did this..
---
26/09/2018 is where i'm part of the Assassin 7 :D
Founder of the A7 goes to @HitmarkerAssassin, And creator of the posters by @Aleos
---
oh well, that's it for now xD
For those who actually read through every single thing, or most of it, I thank you with some free hugs! :D

Last but not least, i couldn't end this without a waifu, could i? xD
so.. here's a gif of what i would say who i would consider my waifu :D