Hello all I'm wheatsquares33! I'm a 23 year old INTJ gay guy from Alabama. Feel free to follow or chat or message me on Discord etc.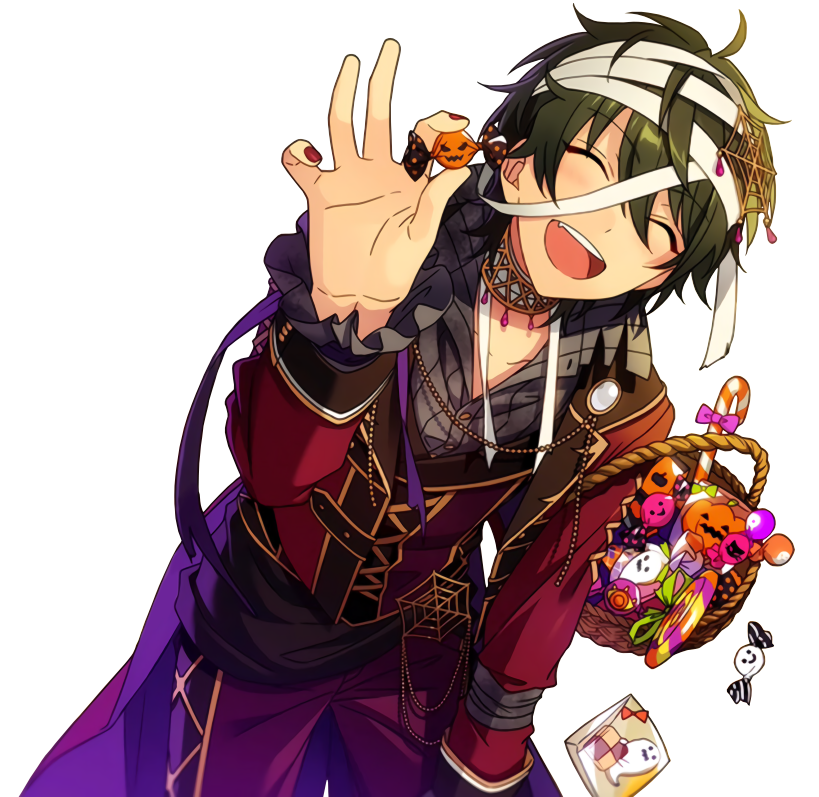 General things I like and current fascinations
Idols! Actively play Utapri Shining Live, but prefer the boys in Idolmaster Side M, Ensemble Stars, and Idolish7 (and best boy in each: Ai, Jun, Arashi, Sougo, respectively). Also like Bang Dream and Cinderella Girls as for girl idols (Kanon and Miku are my favorites from those)
Making anime related list. The husbando list is probably the only one I actively update and worth sharing. Favorite girls list and best OP/ED list to come maybe?
I do not have the skill or fortitude to actually play video games, for the most part, though I have been playing through Umineko, The World Ends with You, 1bitheart, and Zero Escape Virtue's Last Reward for uh god knows how long. Just in general though, I love and am always ready to talk about Danganronpa and Animal Crossing.
My other biggest fascination besides anime is music. I love following weekly charts as well as archiving old ones. I don't have a favorite genre really (mid-2000s mall emo maybe?), but my top 5 favorite bands are Brand New, The Protomen, The Dear Hunter, Fightstar, and Manchester Orchestra. Also keep a running list of current songs I like in this Spotify playlist
Outside of anime and music related things I uh watch Youtube and that's about it. My favorite channel is RedLetterMedia.
Horny for abandoned theme parks and big lizards
Anime milestones & Anime Watching Challenge details
1st anime: Sword Art Online (late 2014, sometime thereabout)
100th anime: The Disastrous Life of Saiki K (January 28, 2017)
200th anime: Kizumonogatari I (July 18, 2017)
300th anime: We Love Rice Season 2 (December 24, 2017) (cursed_milestone)
400th anime: Digimon Adventure (December 4, 2018)
500th anime: My Neighbor Totoro (May 2, 2018)
Beginner

Intermediate

Drama

Ecchi

Music

Sci-Fi

Sports

Supernatural

Raffle challenge

2018 Classic challenge

Fall 2019

Some favorites lists with pictures!
Top 10 husbandos
1: Eijirou Kirishima (Boku no Hero Academia)


My relentless thirst for shark tooth muscle boy has landed Kirishima in the top ;) spot of my list in the past year or so

2: Kurapika (Hunter x Hunter)


Kurapika is the traditional #1 husbando (from November 2016-June 2019), and I still love him. He deserves better and I want to give him a hug.

3: Arashi Narukami (Ensemble Stars)


Naru-chan is so beautiful and glamorous and magnetic. Extremely likable and marriageable.

4: Nagisa Hazuki (Free)


One of the OG husbandos, still the cutest anime boy out there.

5: Sougo Ousaka (Idolish7)


Such a well written portrayal of an introverted gay guy. Of everyone on this list probably the most marriageable.

6: Shuichi Saihara (Danganronpa)


Shy, beautiful, intelligent, and unreasonably thicc. Probably more fanart of Big Shooch saved than any other character.

7: Ai Mikaze (Uta no Prince-sama)


Ai is beautiful. Love his hair and voice. Personality is a little impenetrable but I do admire his stoicism. Also has great thighs.

8: Sangaku Manami (Yowamushi Pedal)


Manami was my very first anime boy crush, and after rewatching Yowapeda earlier this year, this is valid. Lovely boy with a personality I love.

9: Nazuna Nito (Ensemble Stars)


My tiny beautiful blond boy & love of my life.

10: Wei Wuxian (Mo Dao Zu Shi)


Long hair, bratty, and vaguely fruity. All good stuff (also the most perfect power bottom)
Top 10 girls
1: Hinata Nekomiya (Virtual Youtuber)


Extremely good character design and outfit. Adorable, expressive, great sense of humor. 50% bike shorts 48% iconic thumbnails, 2% me actually watching Nekomiya videos.

2: Aqua (Konosuba)


Extremely thicc, cute as hell, bratty and terrible and awful in all the best ways.

3: Kuroko Shirai (Toaru series)


Terribly horny and vaguely bitchy, but balances it out with being a competent, skilled, and smart character. I actively care about action scenes with Kuroko in a way that is uncommon for me.

4: Chu2 (Bang Dream)


Short, angry, and consistently hilarious in ways I always find unexpected. Every second on screen is a joy.

5: Nozomi Toujou (Love Live)


Cool thicc onee-san with tarot cards that grabs boobs, I can not explain my love of Nozomi.

6: Elsie (The World God Only Knows)


One of my favorite character designs of all time. Adorable and an absolutely lovely, innocent personality.

7: Hanabi Kawai (Keijo)


All the thiccness of a Keijo girl but also super horny for hot guys, so very relatable. Number one girl I'd go straight for.

8: Suruga Kanbaru (Bakemonogatari)


Number one character I just wanna casually hang out with. I love her love of BL and her personality.

9: Mio Akiyama (K-On)


Adorable, has just about all my favorite moments in K-On. Also plays bass which is super cool.

10: Kaoruko Moeta (Comic Girls)


Tiny, cute little failure. A walking trainwreck, but her resilience to always try in spite of this is always admirable. Great voice acting performance and character arc
Favorite openings
5) Never by Seira Kagami (Kaiba)


4) Days by Flow (Eureka Seven OP1)


3) Catch You Catch Me by Gumi


2) Euphoric Field by ELISA (ef - a tale of memories)


1) Duvet by Boa (Serial Experiments Lain)

Favorite end themes
5) Gekka Reijin by Buck-Tick (Shiki ED2)


4) Tsuki no Uta by Gackt (Texhnolyze)


3) Wareta Ringo by Risa Taneda (Shinsekai Yori ED1)


2) Fallen Angel by Mitsunori Ikeda & Aimee B (Panty and Stocking)


1) Ninelie by Aimer & Chelly (Kabaneri of the Iron Fortress)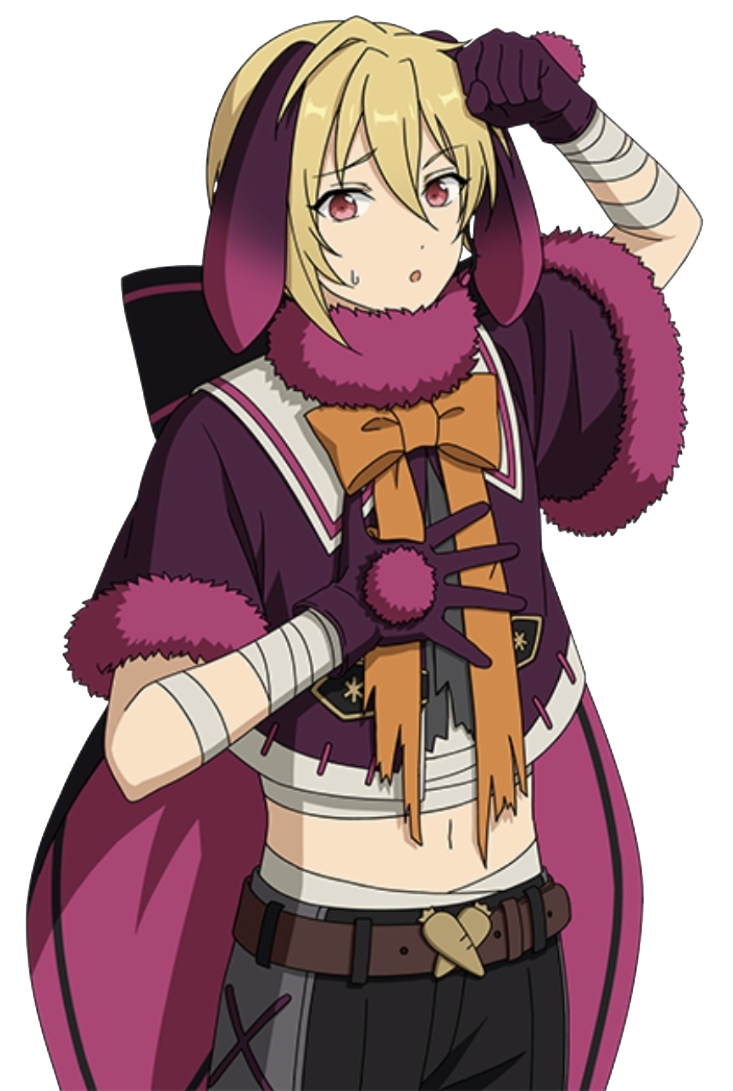 Other places you can find me
Discord: wheatsquares33#1341
MyAnimeList
Sporcle
UtaPri ID 329657129