Hello all I'm wheatsquares33! I'm a 22 year old INTJ gay guy from Alabama. Feel free to follow or chat or message me on Discord etc. Currently in love with Arashi Narukami.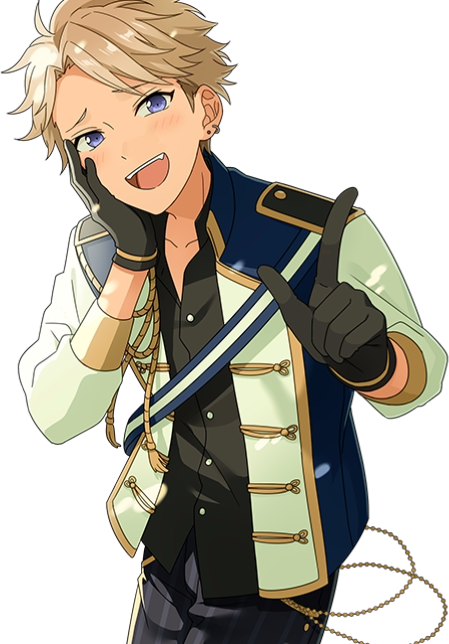 General things I like and current fascinations
Boy idols (UtaPri Shining Live, Idolmaster Side M, Ensemble Stars especially)
Spike Chunsoft games (always ready to talk Danganronpa, making my way through Zero Escape)
Making arbitrary lists of anime boys to procrastinate real life things -_- (check out my husbando list here)
Not much of a gamer, but I will occasionally pick up things that don't require much actual gameplay or attentiveness (visual novels, Animal Crossing, and Splatoon are my main games).
Oh and I'm a big fudanshi. I don't read or watch too much actual BL/yaoi (my manga reading attentiveness is garbageee), but I'll spend hours at a time browsing fanart.
My main entertainment outside of anime is Youtube. My favorite channels are RedLetterMedia and Oney Plays.
Also a big music nerd! I follow charts (not as much as I used to) and post on a music forum regularly. My favorite bands are Brand New, The Protomen, and Fightstar. Currently also digging some darkwave stuff like The Black Queen, Zeta, and White Moth Black Butterfly.
Also abandoned theme parks and scalie guys are cool too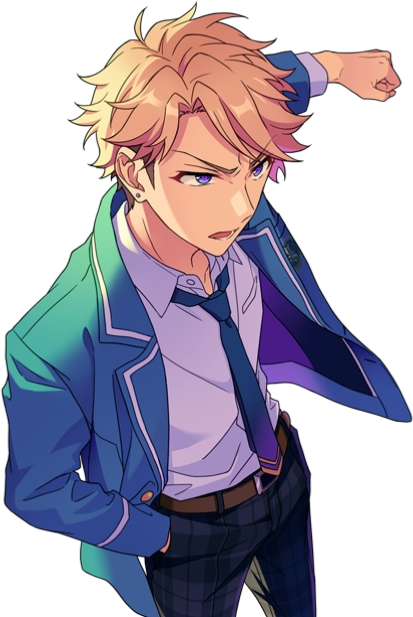 Anime milestones & Anime Watching Challenge details
1st anime: Sword Art Online (late 2014, sometime thereabout)
100th anime: The Disastrous Life of Saiki K (January 28, 2017)
200th anime: Kizumonogatari I (July 18, 2017)
300th anime: We Love Rice Season 2 (December 24, 2017) (cursed_milestone)
400th anime: Digimon Adventure (December 4, 2018)
I'm currently trying to do a lot of anime watching challenges now. Here are the links to those posts and the badge(s) I've earned.
Beginner
Intermediate
Action



Comedy



Fantasy



Horror



Mystery



Psycho/Thriller



Romance



Sci-Fi



Slice of Life



Sports

Some favorites lists with pictures!
Top 10 husbandos
1: Kurapika (Hunter x Hunter). Always my best boy <3



2: Sougo Ousaka (Idolish7). Can we get married



3: Eijirou Kirishima (Boku no Hero Kirishima). (number one guy I'm uke for, can I please touch your abs @_@)



4: Nazuna Nito (Ensemble Stars). One of the cutest boys out there, short, blond, and easily embarrassed <3



5: Nagisa Hazuki (Free). The OG husbando, and still possibly the cutest anime boy.



6: Shuichi Saihara (Danganronpa). Okay, like this is the hottest anime guy for me. Super thicc and adorable and shy and gyaahhhhh.



7: Ai Mikaze (Uta no Prince-sama). My beautiful robot boy ;_;



8: Kokichi Ouma (Danganronpa). Maybe not sane enough to have a proper relationship with, but absolutely adorable and a personality I really love.



9: Yun (Akatsuki no Yona). How is anyone this cute, please boss me around but also take care of me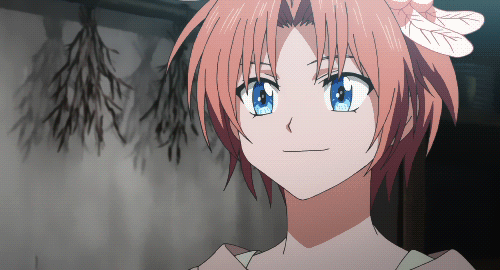 10: Ren Kizaki (Idolmaster Side M). Just a bratty, loud-mouthed guy that is inordinately attractive.

Top 10 girls
1: Aqua (Konosuba)



2: Nozomi Toujou (Love Live)



3: Kuroko Shirai (A Certain Scientific Railgun)



4: Mio Akiyama (K-On)



5: Elsie (World God Only Knows)



6: Suruga Kanbaru (Bakemonogatari)



7: Midori Imai (Shirobako)



8: Hanabi Kawai (Keijo)



9: Shiki Ryougi (Kara no Kyoukai)



10: Yoko Littner (Gurren Lagann)

Favorite ships

Kokichi x Shuichi(Danganronpa V3)


Kirishima x Bakugou (Boku no Hero)


Tanuma x Natsume (Natsume Yuujinchou)


Natsuki x Jun (Idolmaster Side M)


Souma x Takumi (Shokugeki no Souma)
Favorite openings
5) Shiver by Lucy Rose (Mushishi Zoku Shou)


4) Days by Flow (Eureka Seven OP1)


3) Never by Seira (Kaiba)


2) Euphoric Field by ELISA (ef - a tale of memories)


1) Duvet by Boa (Serial Experiments Lain)

Favorite end themes
5) Gekka Reijin by Buck-Tick (Shiki ED2)


4) Tsuki no Uta by Gackt (Texhnolyze)


3) Wareta Ringo by Risa Taneda (Shinsekai Yori ED1)


2) Fallen Angel by Mitsunori Ikeda & Aimee B (Panty and Stocking)


1) Ninelie by Aimer & Chelly (Kabaneri of the Iron Fortress)

Other places you can find me
Discord: wheatsquares33#1341
MyAnimeList
Sporcle
UtaPri ID 329657129
Activity History
Sun Aug 19 2018 Amount: 4
Mon Aug 20 2018 Amount: 8
Tue Aug 21 2018 Amount: 3
Wed Aug 22 2018 Amount: 2
Thu Aug 23 2018 Amount: 3
Fri Aug 24 2018 Amount: 2
Sat Aug 25 2018 Amount: 2
Sun Aug 26 2018 Amount: 3
Mon Aug 27 2018 Amount: 4
Tue Aug 28 2018 Amount: 2
Wed Aug 29 2018 Amount: 6
Thu Aug 30 2018 Amount: 6
Fri Aug 31 2018 Amount: 1
Sat Sep 01 2018 Amount: 1
Sun Sep 02 2018 Amount: 9
Mon Sep 03 2018 Amount: 2
Tue Sep 04 2018 Amount: 1
Wed Sep 05 2018 Amount: 5
Thu Sep 06 2018 Amount: 3
Fri Sep 07 2018 Amount: 1
Sat Sep 08 2018 Amount: 5
Sun Sep 09 2018 Amount: 3
Mon Sep 10 2018 Amount: 4
Tue Sep 11 2018 Amount: 3
Wed Sep 12 2018 Amount: 2
Thu Sep 13 2018 Amount: 1
Fri Sep 14 2018 Amount: 1
Sat Sep 15 2018 Amount: 2
Sun Sep 16 2018 Amount: 1
Mon Sep 17 2018 Amount: 5
Tue Sep 18 2018 Amount: 10
Wed Sep 19 2018 Amount: 10
Thu Sep 20 2018 Amount: 1
Fri Sep 21 2018 Amount: 1
Sat Sep 22 2018 Amount: 1
Sun Sep 23 2018 Amount: 3
Mon Sep 24 2018 Amount: 6
Tue Sep 25 2018 Amount: 3
Wed Sep 26 2018 Amount: 9
Thu Sep 27 2018 Amount: 9
Fri Sep 28 2018 Amount: 5
Sat Sep 29 2018 Amount: 5
Sun Sep 30 2018 Amount: 7
Mon Oct 01 2018 Amount: 1
Tue Oct 02 2018 Amount: 4
Wed Oct 03 2018 Amount: 2
Thu Oct 04 2018 Amount: 10
Fri Oct 05 2018 Amount: 3
Sat Oct 06 2018 Amount: 4
Mon Oct 08 2018 Amount: 1
Tue Oct 09 2018 Amount: 16
Wed Oct 10 2018 Amount: 8
Thu Oct 11 2018 Amount: 10
Fri Oct 12 2018 Amount: 6
Sat Oct 13 2018 Amount: 9
Sun Oct 14 2018 Amount: 16
Mon Oct 15 2018 Amount: 8
Tue Oct 16 2018 Amount: 7
Wed Oct 17 2018 Amount: 4
Thu Oct 18 2018 Amount: 9
Fri Oct 19 2018 Amount: 8
Sat Oct 20 2018 Amount: 3
Sun Oct 21 2018 Amount: 7
Mon Oct 22 2018 Amount: 10
Tue Oct 23 2018 Amount: 7
Wed Oct 24 2018 Amount: 7
Thu Oct 25 2018 Amount: 7
Fri Oct 26 2018 Amount: 6
Sat Oct 27 2018 Amount: 3
Sun Oct 28 2018 Amount: 5
Mon Oct 29 2018 Amount: 5
Tue Oct 30 2018 Amount: 16
Wed Oct 31 2018 Amount: 3
Thu Nov 01 2018 Amount: 5
Fri Nov 02 2018 Amount: 7
Sat Nov 03 2018 Amount: 3
Sun Nov 04 2018 Amount: 10
Mon Nov 05 2018 Amount: 3
Tue Nov 06 2018 Amount: 4
Wed Nov 07 2018 Amount: 7
Thu Nov 08 2018 Amount: 6
Fri Nov 09 2018 Amount: 4
Sat Nov 10 2018 Amount: 5
Sun Nov 11 2018 Amount: 7
Mon Nov 12 2018 Amount: 6
Tue Nov 13 2018 Amount: 4
Wed Nov 14 2018 Amount: 12
Thu Nov 15 2018 Amount: 5
Fri Nov 16 2018 Amount: 10
Sat Nov 17 2018 Amount: 6
Sun Nov 18 2018 Amount: 2
Mon Nov 19 2018 Amount: 8
Tue Nov 20 2018 Amount: 6
Wed Nov 21 2018 Amount: 9
Thu Nov 22 2018 Amount: 5
Fri Nov 23 2018 Amount: 4
Sat Nov 24 2018 Amount: 6
Sun Nov 25 2018 Amount: 8
Mon Nov 26 2018 Amount: 2
Tue Nov 27 2018 Amount: 8
Wed Nov 28 2018 Amount: 9
Thu Nov 29 2018 Amount: 5
Fri Nov 30 2018 Amount: 9
Sat Dec 01 2018 Amount: 6
Sun Dec 02 2018 Amount: 11
Mon Dec 03 2018 Amount: 7
Tue Dec 04 2018 Amount: 9
Wed Dec 05 2018 Amount: 6
Thu Dec 06 2018 Amount: 8
Fri Dec 07 2018 Amount: 3
Sat Dec 08 2018 Amount: 8
Sun Dec 09 2018 Amount: 4
Mon Dec 10 2018 Amount: 1
Tue Dec 11 2018 Amount: 5
Wed Dec 12 2018 Amount: 2
Thu Dec 13 2018 Amount: 2
Fri Dec 14 2018 Amount: 2
Sat Dec 15 2018 Amount: 9
Sun Dec 16 2018 Amount: 5
Mon Dec 17 2018 Amount: 2
Tue Dec 18 2018 Amount: 2
Wed Dec 19 2018 Amount: 7
Thu Dec 20 2018 Amount: 5
Fri Dec 21 2018 Amount: 4
Sat Dec 22 2018 Amount: 1
Sun Dec 23 2018 Amount: 3
Mon Dec 24 2018 Amount: 2
Tue Dec 25 2018 Amount: 2
Wed Dec 26 2018 Amount: 4
Thu Dec 27 2018 Amount: 5
Fri Dec 28 2018 Amount: 6
Sat Dec 29 2018 Amount: 6
Sun Dec 30 2018 Amount: 11
Mon Dec 31 2018 Amount: 6
Tue Jan 01 2019 Amount: 16
Wed Jan 02 2019 Amount: 2
Thu Jan 03 2019 Amount: 3
Fri Jan 04 2019 Amount: 4
Sat Jan 05 2019 Amount: 1
Sun Jan 06 2019 Amount: 4
Mon Jan 07 2019 Amount: 4
Tue Jan 08 2019 Amount: 5
Wed Jan 09 2019 Amount: 10
Thu Jan 10 2019 Amount: 9
Fri Jan 11 2019 Amount: 7
Sat Jan 12 2019 Amount: 2
Sun Jan 13 2019 Amount: 5
Mon Jan 14 2019 Amount: 4
Tue Jan 15 2019 Amount: 4
Wed Jan 16 2019 Amount: 3
Thu Jan 17 2019 Amount: 3
Fri Jan 18 2019 Amount: 3
Sat Jan 19 2019 Amount: 8
Sun Jan 20 2019 Amount: 7
Mon Jan 21 2019 Amount: 9
Tue Jan 22 2019 Amount: 4
Wed Jan 23 2019 Amount: 4
Thu Jan 24 2019 Amount: 12
Fri Jan 25 2019 Amount: 4
Sat Jan 26 2019 Amount: 3
Sun Jan 27 2019 Amount: 4
Mon Jan 28 2019 Amount: 5
Wed Jan 30 2019 Amount: 6
Thu Jan 31 2019 Amount: 7
Fri Feb 01 2019 Amount: 4
Sat Feb 02 2019 Amount: 3
Sun Feb 03 2019 Amount: 4
Mon Feb 04 2019 Amount: 5
Tue Feb 05 2019 Amount: 6
Wed Feb 06 2019 Amount: 7
Thu Feb 07 2019 Amount: 3
Fri Feb 08 2019 Amount: 8
Sat Feb 09 2019 Amount: 6
Sun Feb 10 2019 Amount: 5
Mon Feb 11 2019 Amount: 8
Tue Feb 12 2019 Amount: 8
Wed Feb 13 2019 Amount: 2
Thu Feb 14 2019 Amount: 8
Fri Feb 15 2019 Amount: 6
Sat Feb 16 2019 Amount: 9
Sun Feb 17 2019 Amount: 5